So this new year started with a touch of Vawulence as actress, Empress Njamah became the trending topic.
Also Read: Major Signs Your Ex Wants You Back
I want to welcome you all to 2023, and to another episode of got leaked. Nollywood actress, Empress who broke up with her estrange fiancé last year has become a trending topic now again. George Wade, the ex fiancé of Miss Njamah added many people over a 100 of  to a WhatsApp group where he shared Empress Njamah's unclad videos. This includes the ones he took when she wasn't looking. And he says he will continue to sharing them  every day through-out the year. DON'T WATCH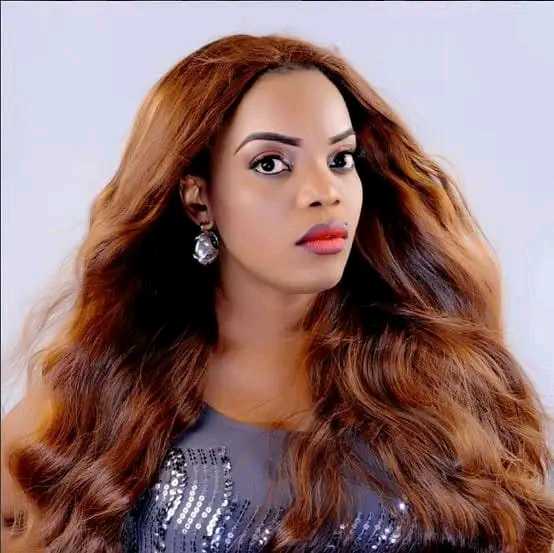 Before he went berserk he first made a video tell the actress, "I really miss you".  Mr George also told the actress to stop saying he can't travel out of the country because of the incident.
Earlier last year when he first started leaking Empress Njamah videos on Twitter and other social media, he went into hiding.
Lesson from Empress Njamah leaked videos
Please I will keep saying this everytime, don't be blinded by love. You don't know if the person you're dating or about to get married to is one lunatic or something. Don't give room to sharing of your private videos and photos. It won't end there because as soon as the relationship becomes over, you will start trending online.
What was Empress Njamah reaction about her previous leaked videos 
Many people know Empress and someone who is not promiscuous. So when the incident happened last year, it was handled maturely and over time the matter was forgotten.
Also check out: Jhonni Blaze Leaked Onlyfans Videos On Twitter 
Njamah also came out and gave a public speech regarding the incident. The issue now is why her ex fiancé is really bent on tarnishing her image and career. The internet her gone gaga over the recent leaked videos and honestly it's not Funny. We hope she's will be alright.
Next time, they will be no next time.!!
---
For Ads and Sponsorship : WhatsApp