Moyin and Doyin Oladimeji who are popularly known as twinz love are fast rising Nigerian skit makers and content creators. They're famously known on tiktok, instagram and facebook. Twinz love were born on march 30, 2000 in Oyo state, Nigeria.  As of 2023, doyin and moyin have an estimated net worth of $250,000.
Biography
Moyin and Doyin Oladimeji Popularly known as twinz love were born on March 30, 2000 (Age: 23 years old), to Pastor Sunday Oladimeji and Mrs Adeyinka Oladimeji. According to sources, the twins had accused their father for allegedly abandoning them and their mom because he didn't want twins. They are originally from Oyo state Nigeria, but they were raised by their mom.
Career
Moyin and Doyin, best known as twins love began their career back in 2017 as content creators. they are centered on comedy, pranks and dancing to Tiktok trending songs. it wasn't too long before they got massive attention and their pages were flooded with followers and fans.
With consistency and hard worth, twins love have created a name and lots of fame for themselves and their mother, Mrs. Adeyinka Oladimeji.
Also Read: Funmi Awelewa biography and net worth
Twinz Love, Moyin and Doyin Age and Date of Birth
Doyin and moyin were born on March 30, 2000 and they are 23 years old as of 2023. Their place of birth is Oyo State, Nigeria. They are the only children of their parents as there's currently no information about a younger or older sibling.
Twinz Love Net Worth
As of 2023, Doyin and Moyin, twinz love, have an estimated net worth of $250,000. Their main source of income is from their youtube channel, brands collaboration and content creation.
Who are Doyin And Moyin's Boyfriend?
Popular Nigerian skit makers, twinz love revealed they're in a relationship with another set of twins and content creators, Doubledstwins, David and Daniel. From their respective social media handles, you  can see love up videos of each of them with their boyfriend.
Twiz Love Instagram and photos
To connect with doyin and moyin on Instagram, their handle is at @TwinzLove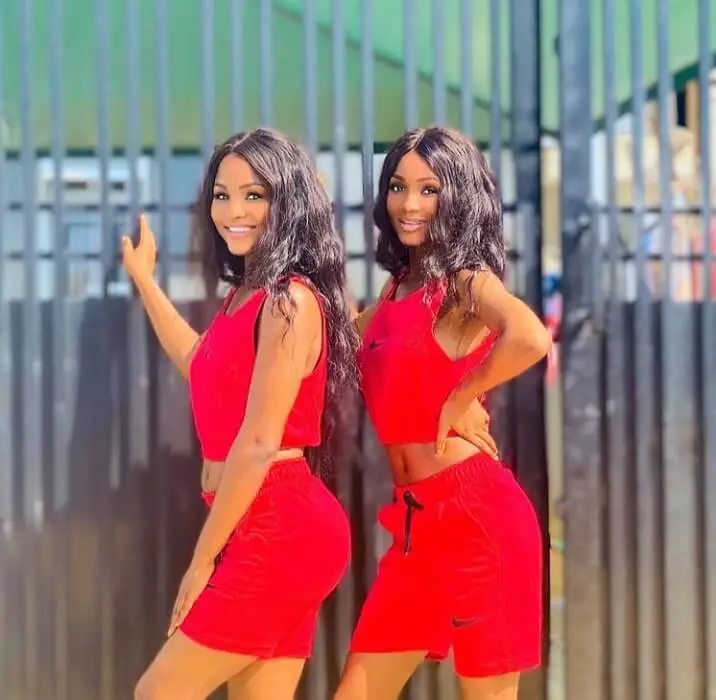 ---
For Promotion, Reach out to Ceetimax@gmail.com or WhatsApp