Apartment Renovations NYC
You don't have to spend a fortune to renovate your apartment. In fact, there are plenty of things you can do to improve the look and feel of your home without breaking the bank. Check out our 10 tips for budget-friendly apartment renovations below.
Identify the Areas That Need the Most Attention
Before you start your apartment renovations, take some time to assess which areas of your home need the most attention. This might be a little bit difficult to do if you're not too familiar with home renovation lingo, but don't worry – we're here to help.
Also Read: A guide to finding an apartment on Craigslist 
Some of the most common areas that need attention during a renovation are the kitchen, bathroom and bedroom. But that doesn't mean that other areas of your home shouldn't be considered too. Painting, flooring and lighting are all important factors to take into account when renovating on a budget.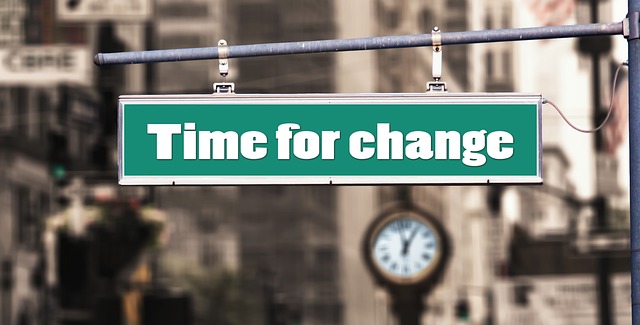 Paint the Walls and Ceiling
You can paint the walls and ceiling a new color to completely transform the look of your apartment without spending a lot of money. Choose a bright color to really make the space pop, or go with a lighter shade to make it feel more spacious. If you're not sure where to start, take a look at some paint samples and see what you like best.
Update Light Fixtures
One of the quickest, easiest and cheapest ways to update your apartment is by replacing your light fixtures. This is a job you can easily do yourself, and all you need are a few simple tools and some supplies from your local hardware store.
Start by removing the old fixture and disconnecting the wiring. Then, use a wire cutter to cut the new fixture's wires to the same length as the old ones. Strip the insulation from each wire with a wire stripper, twist them together and screw on a wire cap.
Connect the fixture to the junction box using the screws that came with it, making sure that all of the connections are tight. Finally, reattach the canopy or globe and test your work by turning on the power.
Swap Out Knobs and Hardware
One of the easiest ways to make a big impact in your space is to switch out the hardware. This is an easy DIY that anyone can do, and it's a really affordable way to update your look.
If you're not sure where to start, take a look at your local hardware store or search online. You can find some really great options that will fit any style. And if you're feeling really adventurous, you can even paint the hardware to match your decor.
Learn More: Best house cleaning agents in Canada
Replace Flooring With Peel and Stick Tiles
If your floors are looking a little worse for wear, you don't necessarily need to replace them entirely. You can give them a makeover with some peel and stick tiles.
Peel and stick tiles are a great way to achieve the look of a high-end floor at a fraction of the price. They come in a variety of colors and patterns, so you're sure to find something that will match your style.
Installing peel and stick tiles is a relatively easy process. You can do it yourself in just a few hours, and it doesn't require any special tools or skills. Just make sure you measure twice and cut once!
Add Rugs for a Pop of Color
Rugs are a great way to add a pop of color to your space, and they don't have to be expensive. You can find rugs at discount stores or even second-hand stores. Just make sure you wash them before you use them.
Rugs can be used in a variety of ways. You can put them in front of the kitchen sink to add some color to that area or in front of the couch as a way to define the living room space. You can even hang them on the wall as art.
If you're not sure what size rug you need, just measure the space you want to cover and then add about two feet all the way around. That way, you'll have enough rug to tuck under furniture or to use as a runner in a hallway.
Decorate With Wallpaper
One of the quickest and most impactful ways to transform your space is with wallpaper. And the great news is that there are so many removable wallpapers on the market now, so you can change up your look as often as you want without breaking the bank.
I'm a big fan of using wallpaper in small spaces, like bathrooms and entryways, to make a big impact. You could also use it to accent one wall in a room, like behind a bed or sofa.
Wallpaper is also a great way to add pattern and texture to a room, which can make it feel more cozy and inviting. And if you're not into the idea of commitment, there are even temporary wallpapers out there that are easy to apply and remove.
Change Up Curtains and Drapes
If your curtains or drapes are looking a little worse for wear, it might be time to change them up. This can be a great way to add a pop of color or pattern to your space, without breaking the bank.
One of the best places to look for affordable curtains or drapes is IKEA. They always have a great selection, and the prices are hard to beat. Another option is Target, which usually has a good selection of both curtains and drapes.
If you want to get really creative, you could even make your own curtains or drapes. This can be a great way to add a personal touch to your space, and it's also a great way to save money.
Invest in Multifunctional Furniture Pieces
When you're working with a limited amount of space, it's important to make sure that every piece of furniture you bring in serves a purpose—and preferably more than one.
For example, instead of a traditional coffee table, you could go for an ottoman that can double as a coffee table and extra seating when you have guests. Or, instead of a bedside table, you could opt for a floating shelf to store your alarm clock, books, and other small items.
Think about the pieces you already have and how they could be used in more than one way. And when you're shopping for new furniture, keep an eye out for versatile pieces that will help you make the most of your space.
Add Visual Interest With Accessories During Your apartment renovations 
You can also add visual interest to your home with accessories. Mirrors are a great way to make a space feel bigger, and they can also be used to reflect light and brighten up a room. If you have bare walls, consider hanging some artwork or photos. And if you have empty shelves, style them with books, vases, plants, or anything else that makes you happy. Just remember to keep it simple – less is more when it comes to accessories.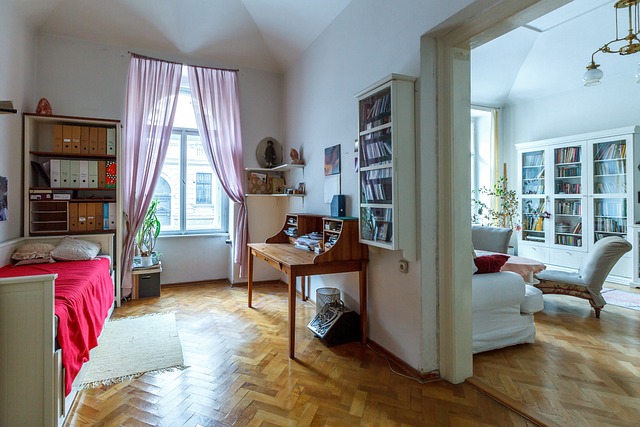 Newly Renovated Apartments– Summary 
Whether you're looking to redecorate a room in your apartment or give the entire space a facelift, we've got you covered. Here are 10 easy tips for apartment renovations on a budget.
Paint the walls a new color
Add new curtains or window treatments
Buy a new area rug
Hang some new artwork or photos
Get new furniture
Replace the light fixtures
Add plants or flowers
Hang a new ceiling fan
Install new tile or laminate flooring
Add a new coat of paint to the kitchen or bathroom
---
For Sponsorship and Inquiries: WhatsApp | ceetimax@gmail.com