You're in the market for a new apartment. Lucky for you, you've come across Craigslist as a potential resource for finding your new home.
You might be feeling a little overwhelmed by the process, and that's normal. The good news is that we're here to help! In this guide, we'll walk you through every step of finding an apartment on Craigslist.
We'll start by explaining what Craigslist is and how it works. Then we'll give you some tips on how to find the right apartment for you. Next, we'll show you how to contact landlords and schedule viewings. And finally, we'll give you some advice on what to do when you find the perfect apartment.
Also Read: Mortgage Refinancing and How it Works 
What Is Craigslist and How to Use It to Find a Rental
Craigslist is an online classified ads site that offers a wide range of options when it comes to renting an apartment. You can search for apartments by location, size, price and a variety of other filters.
To start your search on Craigslist, go to their website and click on the "Housing" tab at the top of the page. This will take you to a page with all of the rental listings in your area.
The great thing about Craigslist is that it's so easy to use. You can narrow your search by clicking on the filters at the top of the page, or you can simply scroll through the listings until you find one that meets your needs.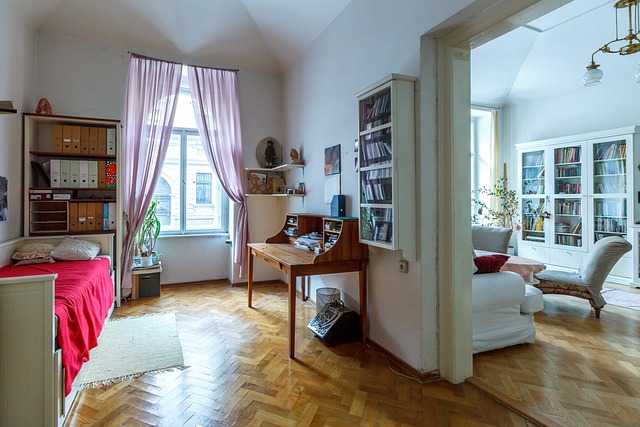 How to Assess an Apartment Listing on Craigslist
When you're assessing an apartment listing on Craigslist, there are a few key things you want to keep in mind.
Start by reading the entire listing carefully. Look for red flags and be aware of any potential scams. If something seems too good to be true, it probably is.
Next, take a closer look at the images. Are they high quality? Are they of the actual apartment? If not, it's possible that the listing is fake.
Finally, read the description thoroughly. Does it list all of the features and amenities of the apartment? Is it clear and concise? If not, it's possible that the listing is fake or outdated.
Learn More: The Benefits of an Ohio Real Estate License Lookup
When it comes to finding an apartment for rent on Craigslist, it's important to be safe and smart about it. Here are a few tips to keep in mind:
Meet in a public place: When you meet with the landlord or property manager, make sure to meet in a public place like a coffee shop or restaurant. This is just a basic safety precaution.
Don't give out too much personal information: The landlord or property manager doesn't need your Social Security number or driver's license number. They only need your name and contact information.
Trust your gut: If something feels wrong, it probably is. Trust your gut instinct and walk away if something doesn't feel right.
The Advantages of Using Craigslist to Rent an Apartment
The most obvious advantage of using Craigslist to find an apartment for rent is the sheer number of listings. Craigslist can be a great way to find apartments in any city, since it's the go-to website for individual landlords and rental companies. It's a great way to target your area or even go beyond it and see what you can find.
Another advantage of using Craigslist is that a lot of the rentals are listed by individuals, so there isn't always a lot of competition from other renters. This means you have more chances to negotiate a better deal on rent, security deposits, and other extras like pet policy or parking fees that might come with the rental agreement.
Finally, Craigslist is free to use and doesn't require signing up for profiled accounts like some paid services do. You don't have to wait for background checks or credit checks either; all you need to do is send emails and make phone calls when you find listings you're interested in.
How to Negotiate a Good Deal on Your Apartment Rental
Now that you've done your research and have a good idea of what to look for in an apartment, you're ready to negotiate a great deal. Start by making a reasonable offer or counter-offer and make sure it's in writing, especially if you're dealing with a landlord who doesn't have a rent agreement in place.
Be prepared to negotiate for things like: lower rent, waived application fee, additional months of free rent, waived pet deposit or pet rent, longer terms (such as 6 months instead of the standard 12 months), better repair requests or fixtures (like new appliances).
Keep in mind that while it's likely the landlord won't give you all these deals, they may be willing to work with you on some of them –especially if you've been willing to provide information/credentials (like current/past landlord references). For the best chance at getting some of your requests met, brush up on your negotiation skills. Have confidence and be firm but polite- try not to bluff too much. Lastly, be prepared to walk away if negotiations get stalled or when the landlord just becomes too difficult to work with- it will save you time and effort!
What to Do After You've Found the Perfect Apartment on Craigslist
Alright, you've found the perfect place on Craigslist and you're ready to move in. But before you start packing your bags and loading the moving truck, there are a few steps you should take to make sure that everything is legit.
First, do your research – check out past online reviews of the landlord, confirm that they're registered with the local authorities, and make sure they have a license to rent out the property. You can also look up additional information about the neighborhood and the property to get a better understanding of what you're getting yourself into.
Next, set up a time to meet with the landlord in person or virtually and ask any questions that you have about the place or their policies. This is also an opportunity to take photos or videos of the apartment's interior and exterior so you can compare them later with any photos they send you as part of their rental agreement.
Finally, make sure that you're comfortable with all terms described in the lease agreement before signing it and paying any deposits or fees. Once everything is sorted out, all that's left to do is move in!