Why Did Google Doodle Remember Irene Bernasconi?
Irene Bernasconi (29 September 1896 – 7 July 1989) was an Argentine marine biologist who specialized in Echinoderm research and was best known for her work in the Antarctic. According to her Wikipedia profile, she was the first echinoderm specialist in Argentina and spent 55 years conducting research into echinoderms found in the Argentine Sea.
Google doodle remembered her because of her profession and her contribution to the study of sea lives. She's one scientist whose name won't be forgotten because of what she has contributed to the world of marine studies. Irene and her team paved the way for the study of marine species especially in the open Antarctica for the later scientists.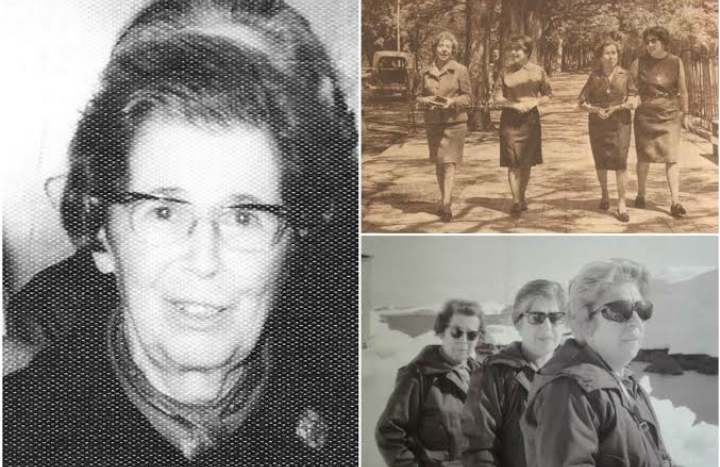 Career
Throughout the course of her career, Irene Bernasconi was responsible for the description of a variety of new species and genera. In 1935, she had her very first publication in the scientific field of taxonomy, which was a description of new species belonging to the genus Pteraster. She described two new species belonging to the genus Luidia in the year 1941.
Irene was responsible for the revision of the taxonomy of a number of families between the years 1937 and 1980. These families include Pterasteridae, Luidiidae, Odontasteridae, Gonisasteridae, Ganeriidae, Asterinidae, and Echinasteridae. In the year 1965, she published her description of the new genus Vemaster, along with its four new species.
After making her maiden trip to Antarctica on November 7, 1968, Bernasconi became one of the first female Argentinean scientists to do a scientific study in that region. She was also the first woman to head an expedition to Antarctica. 
Learn, More: What Dinosaur Has 500 Teeth? Nigersaurus Memes on Reddit
Google doodle irene Bernasconi and her team
Her team consist of a microbiologist named Maria Adela Caria, a marine biologist named Elena Martinez Fontes, and a botanist named Carmen Pujals were there to accompany her as well. These researchers were referred to as the "Four of Melchior" because of their connection to the Melchior Base Antarctic station, which is where they based their expedition and conducted their study.
The four scientists spent a total of three and a half months in Antarctica, all of which were spent at the Melchior Base on Gamma Island. They collected samples of the water as well as samples of plants and creatures that live in the deep sea. In addition, there was muck present, as well as more than two thousand samples of Bernasconi's specialty, which is echinoderms.
Irene's Recognition 
Argentine Marine Biologist, Irene Bernasconi and her team were the first group of female scientists to carry out research in Antarctica, the "Embajada de Mujeres de América" (also known as the "Embajada of Women of America") presented a commemorative medal to each participant of the expedition in the year 1969.
The band was honored posthumously with a great deal of recognition. For the purpose of commemorating the 50th anniversary of the campaign, the Argentine Foreign Ministry, the Argentine Antarctic Institute, and the National Antarctic Directorate, honored the scientists by naming four locations in Antarctica after them. These locations are Pujals Bay, Cape Cara, Cape Fontes, and Bernasconi Bay. These names were given the approval of the Naval Hydrography Service.
The Hall of Scientists in the Casa Rosada was renamed the Argentine Science Hall on February 11, 2022, the International Day of Women and Girls in Science, by President Alberto Fernández, who also included "the Four of Melchior" in a display of honored Argentinian women scientists. This event took place on the International Day of Women and Girls in Science. A photograph of Bernasconi, along with portraits of ten other Argentine women scientists, was placed to the image collection that was located in the hall.
On November 7, 2022, Irene Bernasconi was featured as the Google Doodle, which depicts her beside starfish, which are one of her primary interests.
Net Worth
Although she was a successful microbiologist, however, there's no information about her net worth. She got recognized for her impressive work and contribution to the study of different marine species in the Antarctica.
Date of birthday and cause of Death 
Irene Bernasconi was born on 29 September 1896, she passed away on July 7, 1989 at the age of 92. She was born in La Plata, Argentina. According to sources, she died a natural death at the age of 92. Bernasconi was also a teacher before she eventually went into studying sea lives. Her primary concentration was on sea stars, although she also did study on brittle stars and sea urchins in addition to sea stars.