Biography
 The fast rising Nigerian Chef Damilola  Adeparusi, better known as Dammy Pas, was born and raised in Ekiti State in 1999 and she's is 24 years old. As at the time of writing this article, we currently don't have any information about her month of birth.. 
While growing up, dammy has always got that passion for cooking and as a 24-year-old, she decided to move to the spotlight by attempting to cook for 120 hours, breaking Chef Hilda Baci's Cook-a-thon attempt of 100 hours.
Learn More: Chef Noah Galuten Net Worth and Biography 
Social Media Controversies
There are reports all over social media stating that Chef Dammy Pas is attempting to break Hilda Baci's Cook-a-thon record. The turnout of things didn't really favour Dammy Pas as many people began to criticize her and the motive behind her sudden GWR cook-a-thon.
According to critics, Chef Hilda Baci is yet to be acknowledged by Guinness World Record for her own famous Cook-a-thon. About a month ago, Nigerian Chef, Hilda Effiong Bassey decided to break the GWR of the former holder Lata Tondon of India. All of a sudden, different people began to compete with Hilda Baci for the same award and record breaking acknowledgement.
Also, many stated that Dammy should have waited for Hilda Baci's Cook-a-thon to be rewarded before attempting to break her record. However, some Nigerians are supporting Dammy's decision as many argues that "records are meant to be broken".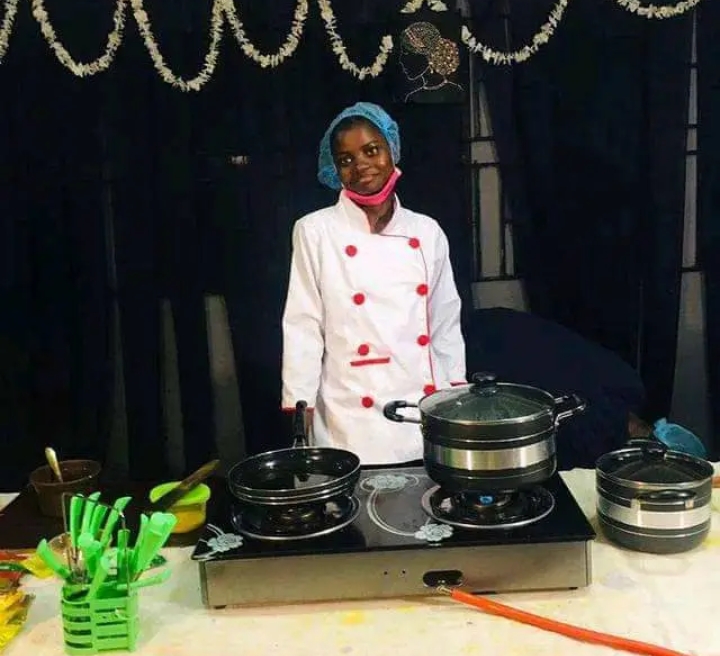 Net Worth
 As of 2023, Dammy Pas has a estimated net worth of $25,000. This came about after she began to gain recognition for her GWR cook-a-thon. Her source of income currently is from supports, acknowledgement, brands collaboration and more to come.
What's Dammy's Real Name?
Chef Dammy Pas's real name is Damilola  Adeparusi.
Personal Life
The fast rising Nigerian Chef, Dammy Pas has is in a relationship, however, as at the time of writing this article, there currently no information about him. We will keep y'all updated. 
Dammy's Instagram and Twitter Handles
You can follow Chef Dammy Pas on Instagram and Twitter @chefdammypas.
---
Also, for SPONSORSHIP and Inquiries: WhatsApp | ceetimax@gmail.com