What really are the chances of finding true love against all odds? On a second thought, what are the chances of finding your soulmate?
"The course of true love never did run smooth." – William Shakespeare.
Finding Audrey and getting older with her has brought me something a lot more important than anything I've ever had in my whole life.
Audrey's love brought me a little bit of wisdom. With each passing year, we understood more about ourselves and our relationships. we have been together for over five years, and I've had some of the best experiences of my life with her, though we often had some pretty difficult times, hence, there is one true secret I'm sure that makes things work so well for us.
Guess what?
That's true love.!
In your mind right now, you may be asking how I found true love since it seems hard to find.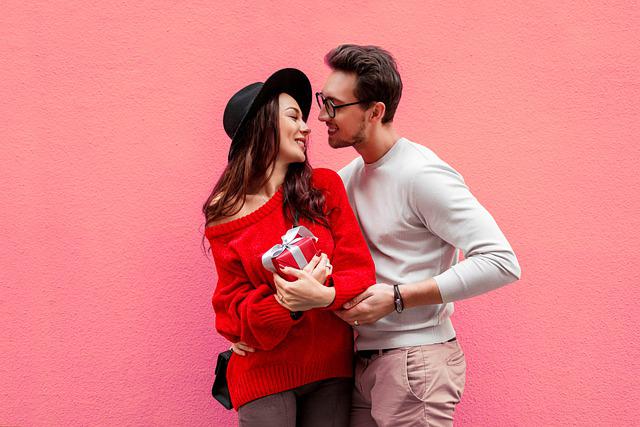 I do know that true love is hard to find especially if you feel that you have been attracting emotionally unavailable partners all your life.
Also Read: How to find a psychologist today
But then finding true love is possible if you both are committed to each other and want to be together.
What really is true love all about ?.
The feelings one derives from true love is so sweet, exciting and more than words can express. It's a strong and lasting feeling between two lovers who are happy, passionate, fulfilling and show interest to have each other in a relationship.
True love never dies, it's like a fire that burns and doesn't fade no matter how you try to quench it.
Audrey and I have been living together over the past five years but we haven't changed over the years likewise the nature of our love.
We've felt the excitement of falling hard in love with each other, we've experienced a more peaceful kind of love settling in all because we find our true love amidst all odds.
Falling in love is easy but finding love amidst all odds is something you have to work on daily.
What does finding true love against all odds mean ? 
Well, over the years I've seen little signs that helped me clarify what finding true love against all odds is.
How can I find true love against all odds?
Well, I believe, you know how difficult it is to find not just love but true love.
So finding true love against all odds means despite all these huge difficulties and problems, even though it seemed impossible at first, you succeeded in finding that true love you desired despite all the inconveniences.
How? you asked.
Good question, let me tell you about my little experience.
I once had this lady I loved so much, I loved her a lot and we vibe so well. If you ask me, I would say we  always had something to talk about and there was never a dull moment.
Read More: Long distance relationship
I felt we have the same feeling and such what I wanted, and I did what every other person out there would do, I felt I should push whatever it is we had to the next level.
Of course, feelings were involved and so I thought I had found love. I had thought about how I was going to make my intentions known to her.
First, I planned to call her on the phone since we aren't physically connected. I rehearsed and memorized some catchy lines to tell her, it was as if there were some butterflies in my belly.
Since we mostly chat, I felt I would use the chatting medium to tell her, so on that faithful planned day I typed a long love note, read it all, and felt proud of my vocabulary but a thought kicked in and all I wrote felt odd and more awkward the more I reread it.
I cleared it and decided I will just tell her however I can and see what comes out, hence with some minutes she came online and we started chatting as usual and got excited about ourselves and I felt this is the perfect time to hit.
My mind was made up. I could hear my soul tell my body shoot that shot now!
Well, I did.!
As I poured out all I have been rehearsing all the while and was feeling like the sharpshooter of the highest, you know what?
Babe turned me down graciously. She told me how she wasn't interested in anything dating with me and I felt I'd lost my $hit again. I wasn't expecting the rejections, I was certain she felt the same way.
No, this is not true, not again! I shouted to myself.
I got depressed because this is not just the first time I'm being rejected at the end of falling in love.
I'm sure it was the fifth time if I had counted it.
But I didn't stop there, I was so interested in finding true love, so, I tried to give another relationship a try, and that's how I met Audrey the love of my life.
On that faithful day, I was on my way to get some stuff from the shop, and I met this pretty, elegant young-looking lady in her twenties. I approached her to know her better. And one thing lead to another, we exchanged contacts. We started chatting and making video calls but then, one day in our usual chat, she asked me if I'm interested in her and we could be seeing each other more often.
Of course, I said yes!
Guess the next thing that happened?
Well, immediately she said that every feeling I had for her increased, I confide in her fully, and in a few days, I asked her out, and then told her my intention to spend the rest of my life together with her, merely looking deep in her eyes, I can see and feel the love in her eyes.
What are the chances of finding your soulmate?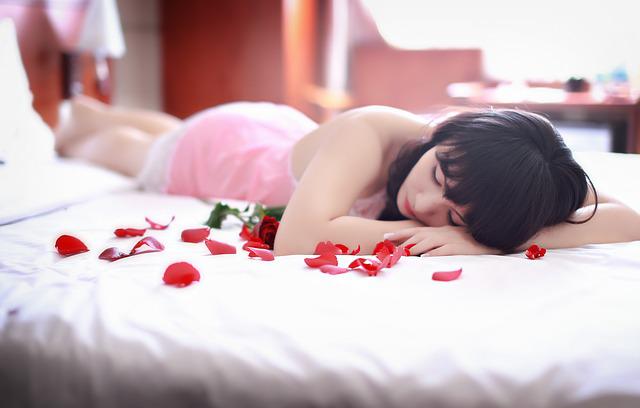 But guess what?
She accepted my proposal, and when she was about to leave, she said "I love you", please don't leave me.
And my reply: As long as I live, I will be with you forever.
It was as if I was over the moon, is this real? I muttered to myself.
Wow, after all these rejected years I finally found my true love, and my heart leaps for joy.
And my joy knew no bounds, so, after a few months, Audrey and I eventually got married, and we've been living happily together ever after.
Here's what I've learned.
It's very much understanding that love is a force that is beyond our control but believe me, true love just happens, none of us plan the feeling of our true love.
So you see, that's what it means to finding true love against all odds.
What are the signs of true love?
Signs of true love:
True love is loving, caring, being faithful, committed, and being there for one another for a long time.
You pay more attention when they talk to you.
You both call often, text frequently, and remembers little things about each other, especially birthdays.
When you truly love someone, gifting them will be natural to you.
You will often feel afraid to lose this person.
The force of true love will make you start introducing him or her to your friends and family members and you will mostly talk about the future with them.
Meanwhile, you may never know when you start doing all these things because the feeling of true love is in charge and too strong to withhold.
How do I find true love?
Though our society is so corrupt these days and true lovers is rare.
But there's always a way to find true love amidst all odds.
Here are the 4 secrets to finding true love.
1. Be committed.
The most common reason why some people are finding it hard to find true love is commitment.
Don't be afraid to be committed and you will find true love.
2. Be patient.
Good things take time to find. So be patient to find your true love. Don't give up easily.
Fear of heartbreak.
Although it's not easy finding true love against all odds. But then, if you keep your fear of heartbreaking out of the game, you will see a change in your love life.
Be authentic.
We attract half of who we are. When you have a genuine interest in finding a true lover, believe me, you will likely attract someone that has the same interest.
In conclusion.
Love doesn't need to be perfect, it just needs to be true.
Thankfully, you have learned all that it means by finding true love amidst all odds, you now know the signs of true love as well as the secrets to finding true love.
However, understand that finding true love needs patience, you just need to wait for it to find you because true love will always find its way and always wins.