If you're looking to quit smoking, e-cigarettes are a popular way. Also known as vapes or e-cigs, these devices are less harmful than cigarettes and can help you kick the habit for good. Please note that vape kits are not recommended for non-smokers and cannot be sold to minors under 18. 
E-Cigarettes & How They Work!
E-cigarettes allow you to consume nicotine through vapour rather than smoke. Unlike traditional cigarettes, e-cigarettes do not burn tobacco or produce tar or carbon monoxide. Instead, they work by heating an e-liquid with propylene glycol, nicotine, vegetable glycerine and flavourings.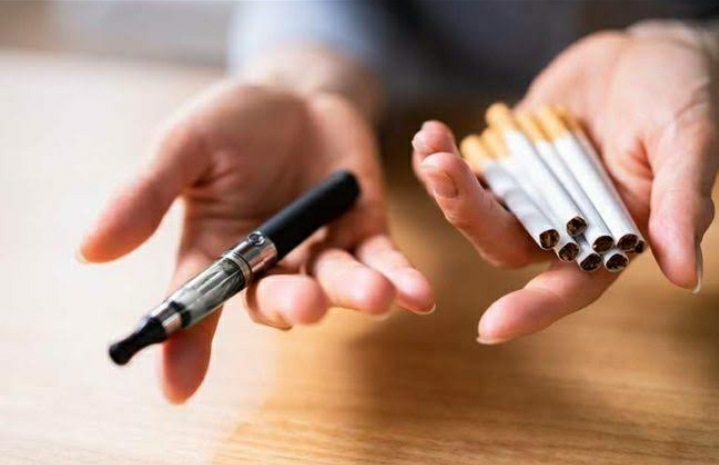 Can Vaping Help Me Quit Smoking?
E-cigarettes have already helped thousands of people in the UK to quit smoking, and evidence suggests they are effective.
A recent review in 2021 found that people who received expert in-person support and relied on e-cigarettes were twice as likely to succeed as opposed to those who relied on nicotine replacement products only.
E-cigarettes can help you quit smoking if you use them correctly. You won't be able to enjoy the full benefit of vaping unless you stop smoking cigarettes completely.
Choosing The Right Vaping Kit
There are several kinds of vape kits available, including vape pens, mods, and cig-alikes. They are available as rechargeable or disposable vape. Consult a specialist vape shop to select the appropriate nicotine strength for your needs. Of course, this will depend on how much you typically smoke.
Are Vaping Kits Or e-Cigarettes Safe?
E-cigarettes in the UK are heavily regulated to ensure both safety and quality for users. Though vaping does come with risks, they are minuscule compared to smoking cigarettes. That said, we don't yet know what the long-term effects of vaping may be.
Although e-cigarettes don't create tar or carbon monoxide, which are highly damaging agents in tobacco smoke, the vapour and liquid still contain small levels of harmful chemicals.
What About The Risks Of Nicotine?
Most of the damage done by cigarettes comes not from nicotine but from the poisonous fumes produced by burning tobacco. These chemicals are highly toxic and can cause serious health problems. In addition, NRT (nicotine replacement therapy) is a safe and effective treatment used to help people quit smoking cigarettes, which has been employed for many years.
Potential Risk – Vape Posts On Social Media Encouraging Teen Use
The recent survey data gathered by Action on Smoking and Health (ASH) with partial funding from the Department of Health shows that many children are attracted to devices such as those seen on TikTok and Instagram.
In 2021, 52% of surveyed youths said that disposable e-cigarettes were their preferred vaping product – a huge increase from the 7% who reported the same in 2020. Over the last year, a new generation of puff bars (disposable vapes containing nicotine) has entered the market.
Such sellers are engaged in the illegal selling of vape kits. If caught, they will end up facing fines and or charges. To that effect, we must ensure that minors avoid vaping devices and cigarettes.
Summing It All Up
E-cigarettes are a safer alternative to smoking cigarettes and can help smokers quit. But some risks are still associated with using them, especially for teenagers. So make sure to consult a specialist vape shop if you're considering switching to vaping, and always be mindful of the potential dangers of nicotine addiction.
Also Read: How Insurance Can Provide Peace Of Mind During Uncertainty