One of the best things about the festive season is all of the parties which you will be invited to over the winter! As December creeps up upon us, everyone is starting to raid their wardrobes or look at online shopping deals to try and get a new outfit for Christmas. This is especially true because for the past two years Christmas has been a quiet affair due to the pandemic, so people are wanting to look their very best at all of the festive social occasions. But what are the most on-trend items this year? Here is a list of all of the best fashion picks so you can look your best.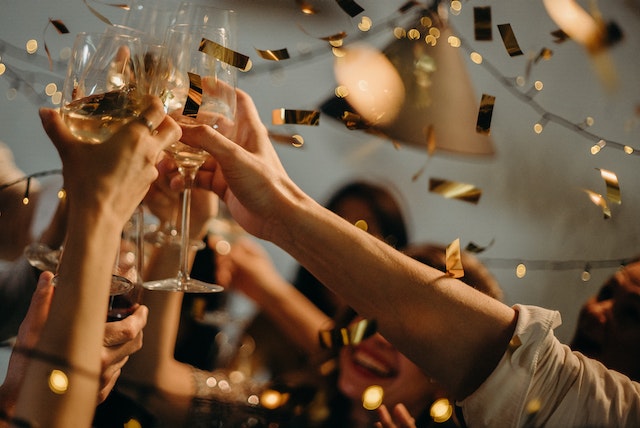 Velvet Dresses
Luxurious velvet is always a highly worn fabric around the winter seasons. It's warm and looks fabulously rich, which is a great look for festive parties. Velvet dresses in forest green, wine red, midnight blue or deep black are sure to be the most on-trend fashion picks this Christmas.
Sequin Dresses
Who doesn't want to look like a Christmas tree decoration at a festive party? Sequins have been popular throughout many centuries, and have always been popular at Christmas time because of how flashy they look. Sequins are a great look for partying as they are most often even sparkler than the Disco ball on the dancefloor!
Cut Out Jumpsuits
If you're more of a fan of trousers, getting a jumpsuit might be a great idea. They come in all types of fabrics and designs and are really great to move about in. They're certainly a great idea if you like dancing at your Christmas parties! Get one with cut-outs around the waist for a nice, stylish jumpsuit look.
Feather-Trim Dresses
Do you really want to make a statement this Christmas time? A feather-trimmed dress is this year's most outlandish fashion pick. It looks effortlessly chic but also turns heads. Experimental fashionistas will certainly want to take a look at this year's selection of feathered dresses.
Layered Tulle Midi Skirts
This ballerina-esque look will certainly turn heads this Christmas. Available in a range of colours and fabrics, these skirts really add dimension to your party outfit. Worn by celebs such as Kendall Jenner and Priyanka Chopra, this stylish yet feminine look will certainly look amazing at festive parties this season. 
Satin Dresses
The satin dress craze has been going for a few years now and shows no signs of going out of style. Luxurious and elegant, this is a great festive pick for winter. Pair with an oversized faux fur coat and strappy heels to channel your inner movie star in a Christmas movie this year. 
Leather Trousers 
If you're more of an edgy girl, stay cool this winter season with an iconic pair of leather trousers. They look stylish but very fresh. Pair with a bodysuit or a women's organic t-shirt for a more rock-n-roll look this Christmas season.

Stop endlessly searching for a Christmas party outfit – this list has got you covered.