If your relationship is about to fall, we will be discussing the ways to save it from leading to a breakup.
Successful relationships pass through a lot of temptations and trials, how you handle things would determine if there's going to be a breakup or not.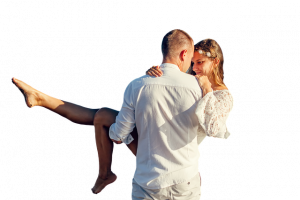 Most relationships of this generation solely depend on imaginary things that don't exist.
You have to understand that as a couple, the best way that you two can move forward is if you work hand to hand.
Like I will always say, nobody is perfect, so is any relationship. I have watched Steve Harvey's show countless times, he never for once made mention of any perfect couple.
Instead, he makes two imperfect people understand that as long as they tolerate one another, understand each other, compatibility wouldn't be an issue.
Are you facing tough times in your relationship and it feels like you're heading to a route of breakup?
There are several things you can do to prevent your relationship from crashing.
5 things you can do to save your relationship from a breakup.
1. Learn to apologize when you're wrong.
A lot of couples have let pride and ego crawl into their relationship to the extent they don't know how to say sorry when they're wrong.
No matter how little that mistake is, a single "sorry it wasn't intentional and I won't repeat it" saves you a lot of drama.
Apologizing in your relationship doesn't make you the weaker one. Instead of sh, shows your level of maturity and commitment.
To save your relationship from any sudden breakup, please always learn to say sorry when your actions are being judged.
2. Make time to discuss burning issues facing your relationship.
Within you, you know that your busy schedule is mainly to provide food for you and your partner and to have money to live a good life.
But most times your partner can start feeling you're dodging from spending quality time with them.
He or she can start creating a tantrum and before you know what's going on they have started keeping another relationship elsewhere.
In this situation, the best way to handle it is to make sure you come back from work early and spend quality time with your partner.
Talk about everything you must have missed during the week and settle every argument amicably.
3. Exercise patience with one another.
As someone in a relationship, you need to understand that patience is a virtue you need to possess.
A relationship with no arguments, no ups, and no fight is just not real. You need to be patient with your beloved one and always put yourself in their shoes.
With that, you will know that most of the time they lose their temper intentionally. Be calm and learn to count your teeth with your tongue.
 4. Pray for your partner at all times.
What many people in a relationship don't understand is that the fact that a person says they love you doesn't mean they won't face temptations outside.
Let me know your mind, the moment you decide to be in a serious relationship, that's when the devil starts bringing men and women of different calibers your way.
Women begin to get a lot of attention from different men who never said hello when she was single. The number of temptations you're gonna face is going to be unimaginable.
That's why you need to always commit your partner into God's hands. Let his or her thoughts be guided by the holy spirit.
To save your relationship from a sudden breakup, please learn to pray for him or her at all times.
5. Don't be too fast to judge your partner.
I understand that many men are mostly cheats and untrustworthy, but they're good people.
Because you heard a cooked uncooked-about your spouse shouldn't make you start accusing them of something you aren't sure of.
Before you start creating a scene, I would advise you to get your facts right so that you don't push him or her to the extent they can't take.
Many enemies of progress are out there to destroy your relationship and they look for your weakest point to strike.
But when you trust your boyfriend, girlfriend, husband or wife,e, you don't run to a conclusion. This can save your relationship from a planned breakup.
Always remember that there's no perfect someone out there, we're all working towards perfection.