Are you a novice and do you want to practice kissing for the first time? There's not much deal to it because I will be helping you know how to have your first kiss ever.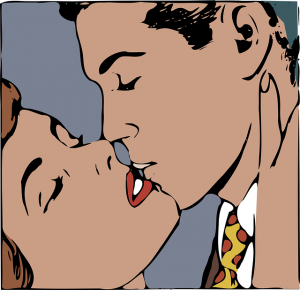 By now, you should have a romantic partner whom you intend to practice kissing.
When kissing for the first time see where to place your hands.
Or are you single and planning to just kiss a random girl? It doesn't work like that, unless a kissing booth.
Sometimes you might not know how to kiss but if you're in a relationship, your girlfriend or boyfriend will be ever willing to teach you.
Couples who practice kissing each other build very strong emotions or bonding. This act will let you know if you are attracted to the person you are kissing or not.
Anyways, let's get down to business. Let me show you how to practice kissing for the first time with your partner.
To practice kissing for the first time, do the following.
1. Challenge your partner to kiss you without touching you.
This might sound easy but trust me it's not. When you are kissing someone you love, there's that feeling you get to hold them romantically.
Imagine you're kissing  your partner without anyone holding another, the urge to grab your partner will surely come.
2. Organize a kissing booth competition.
Another way to practice kissing is to try the kissing booth method. This method is like being open to kissing anyone, but you will be blindfolded.
You won't be able to see who's kissing you, you just have to follow the flow.
There's a movie titled THE KISSING BOOTH 3, for those who want to practice before their first kiss this method is the best. Search for the movie and learn how it's done.
3. Free your mind and enjoy the moment.
Most people feel shy when kissing for the first time. It's okay because sooner than later when you become used to it, that shyness will go away. 
It's a step-by-step process, if you're still a novice and you feel your partner is more knowledgeable on kissing matters let him or her show you how it's done.
No two ways about it because soon you'll become good at it.