What is Faith Evans Net Worth?
Faith Evans is a famous American Vocalist, Songwriter, record producer, and author. As of [year], Faith has an estimated net worth of $3 Million. Evans was born on June 10, 1973 in Florida, and she's 50 years old. 
Evans became the first female to sign with Puff Daddy's Bad Boy Entertainment in 1994.
Faith's first two albums were certified platinum. According to CELEBRITYNETWORTH, Evans joined Capitol records in 2003 and released "The First Lady" in 2005.
Faith Evans is also known as the widow of the Notorious B.I.G ( Christopher Wallace) who met his sudden death in 1997.
Evans recorded a tribute song " I'll Be Missing You" with celebrities Puff Daddy and 112 and she earned a Grammy award for the song in 1998.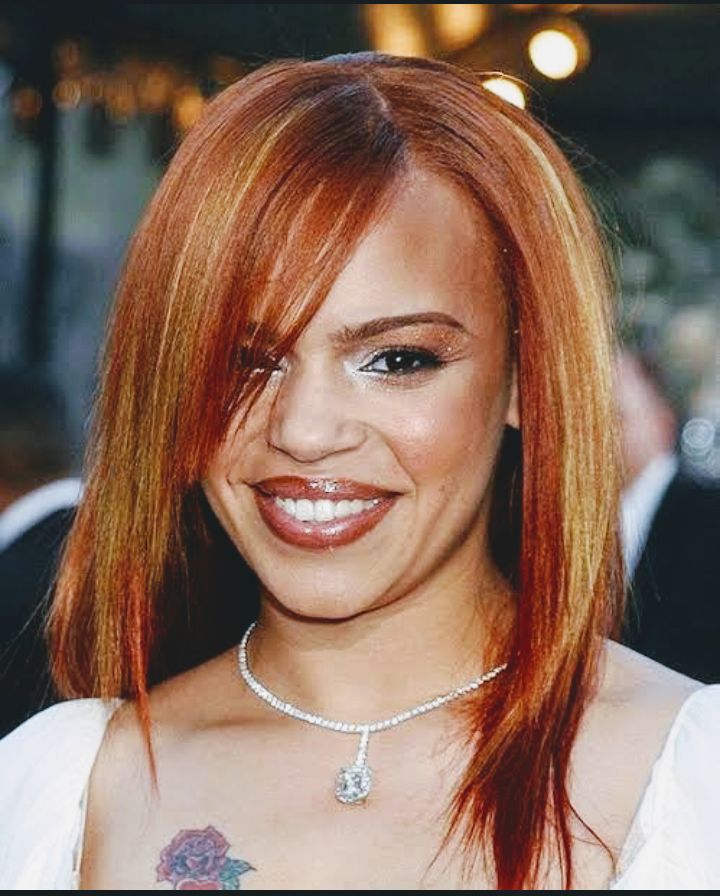 In total, Faith Evans has released seven studio albums and sold more than 12 million records. She also published her autograph, Keep The Faith: A memoir which won the 2009 African American Literary Award for best biography.
Biography and Early Life
Faith Evans was born on June 10, 1973, in Lakeland, Florida. Her mother Helene was a vocalist and her father Richard Swarn was also a musician. (One can say music runs in the gene).
Her father left Helene before faith was born. Six months later Helene and Faith Evans moved to Newark NJ.
Faith was raised by foster parents, Johnnie Mae (Helene's Cousin) and Orvelt Kennedy while her mom, Helene went in pursuit of her singing career.
Also Read: Who is Albert Ezerzer Suits? Bio, Net Worth and biography.
Because of the bond faith developed with the Kennedy's, when Helene, her mom came back a few years later, she had to move in next to the Kennedy's because Faith didn't want to leave.
Evans grew up in a Christian household and started singing at the church at the age of 2.
Faith Evans Education
She attended Newark's University High school. While in school, Faith performed with lots of music bands and graduated in 1991.
Evans later enrolled at New York City Fordham University, she wanted to study marketing, but soon she had to drop out to have her first child, Chyna, whose father is Kiyamma Griffin a music producer.
Read More: Oxlade Ikuforiji Olaitan Biography and Net Worth
Was Faith Evans married to Biggie when he died?
Renee a.k.a Faith evans got married to Christopher Wallace (The Notorious B.I.G) on the 4th of August, 1994, after they met at a photoshoot.
Faith Evans and Biggie son
They had a son "Christopher George Latore Wallace Jr." Who was born on October 29, 1996.
Around June of that year, Tupac Shakur claimed to have had an affair with faith (who was estranged from Wallace). And she became embroiled in the East Coast-West Coast hip-hop rivalry.
Wallace died on the 9th of March 1997 in a drive-in shooting in Los Angeles. Missy Elliot later introduced faith to Todd Russaw in early 1997, a music records executive. Soon after they began a relationship while she and Wallace weren't together anymore.
Evans and Todd welcomed a baby boy, Joshua on June 10, 1998, and later that summer they got married. On March 22, 2007, they welcomed another son, Ryder. Evans Faith's net worth has since been pretty high due to her consistency and ranking in the music industry. Currently, she's worth about $3 million.
Faith Evans's Awards and Nominations
Evans has been nominated for seven Grammys. She also won Best Rap Performance for " I'll Be Missing You", a tribute to Wallace in 1998. The song earned her a Soul train award for best R&B or Rap music video and MTV Europe music awards nominations.
Public profile And Net Worth
Full name: Faith Evans
Date of birth: June 10, 1973
Age: 50 years old.
Gender: Female
Height: 5ft 6inches ( 1.68m)
Profession: Vocalist, Songwriter, Record Producer, television producer, Actor.
Ex-husband/ Husband: Christopher Wallace, Todd Russaw.
Children: Chyna, Christopher George Wallace Jr., Joshua, Ryder.
Nationality: United States of America
Ethnicity: African American
Nicknames: Renèe Evans, Faith, Evans.
Net Worth: $3 Million.