Destiny Etiko is a popular Nollywood Actress, Model, and Brand Ambassador. The actress is so much admired and she's a role model to a lot of young ladies. Her fine endowed figure is what makes her so attractive.
She was born on August 12, 1989, and she is 33 years old. Destiny Etiko has an estimated net worth of $1.5 million.
Destiny came into the limelight after she starred in a Nollywood movie titled "Idemili". The movie, Idemili is centered on the traditions and values of the Igbo.
On the 12th of May 2020, destiny lost her Dad, Mr. John Anode Etiko.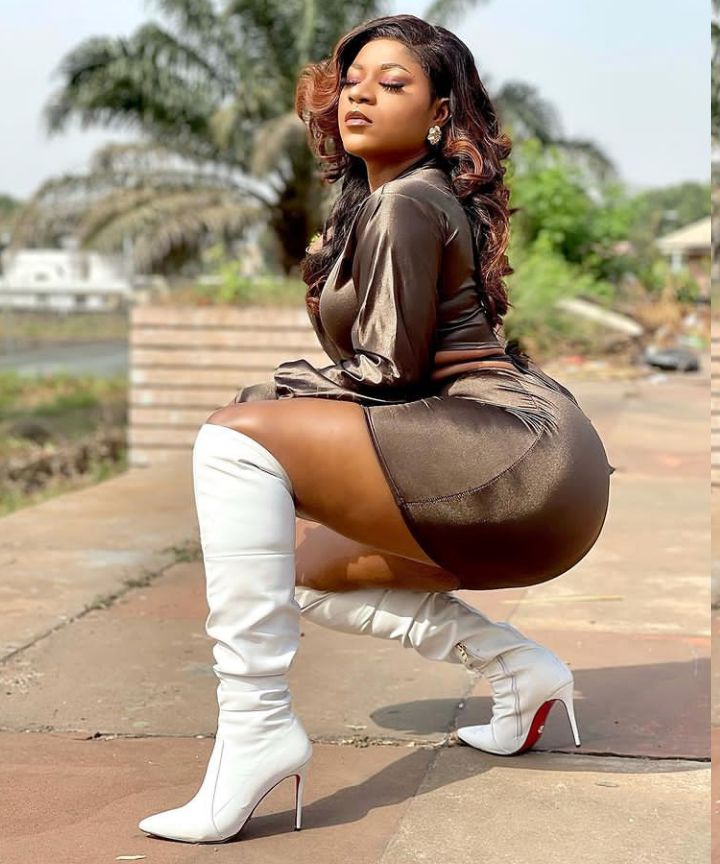 Destiny Etiko full biography
Destiny was born on August 12,1989 in Udi, a town in Enugu State, Nigeria. The only known parents of destiny was the father although he is late now. Her mom is not yet known as she keeps the identity of her mother private.
Read More: Genevieve Nnaji biography,Net Worth, Age, Husband and Daughter.
Destiny Etiko was born and raised in a family of five children, 3 boys, and 2 girls. She's the second child and first amongst the girls. Destiny schooled at Enugu state, precisely at Zik Avenue Nursery and Primary school. After her primary school, Destiny attended Queen's Secondary School where she obtained her WAEC and NECO. 
Her tertiary education was at Awka in Anambra State, Nnamdi Azikiwe University. In 2012, she graduated with a bachelor's degree in theater arts.
In one of destiny etiko's interviews, she stated that her inspiration in acting was from the motivation she got from her mom.
Although her mom's name is yet to be made public as she has refused to gain attention online.
In an interview, destiny made mention of not wanting to make the same mistake her mom made. No one knows if her mom was also in the movie industry.
Also Read: Toyin Abraham Bio, Net Worth, husband, Instagram.
Somehow, Mr. John Anode Etiko wasn't fully content with destiny's decision to venture into the entertainment industry. Contrary to that, her mom was very supportive. The Reason why destiny's father was declined with her decision was that she prioritized her acting career to raising a family.
Destiny Etiko Career.
Destiny has a nice and attractive body, but according to her, it didn't get her to where she is. – " having a nice shape was not what made me popular, whether you're curvy or not, you must have content. You can't be a star by being beautiful or fair or voluptuous. 
Sexiness and beauty can only make people like you but it won't keep you there for long.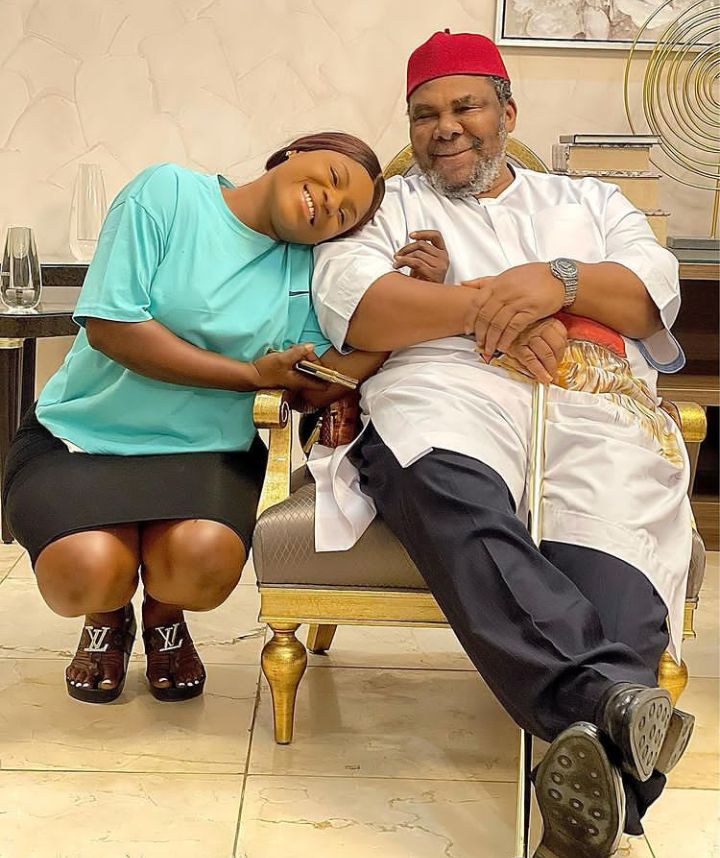 My "sexiness" didn't give me any special privilege, although it's an added advantage. Another thing that helped me was that I carry grace. 
When you have the grace to make it, no one can stop you. When you look around, there are some actors and actresses that are not fine, but there's something about them that makes them successful".
Destiny Etiko Husband.
Going through destiny's Instagram page, you will find pictures of her in a wedding dress. Those photos were just taken from the movies scene.
Who is Destiny Etiko's husband? 
Destiny is not married but in a relationship, she's currently dating.
Although her main focus now is to become more successful in the movie/ entertainment industry.
Destiny Etiko Age.
How old is destiny etiko? The actress was born on the 12th of August, 1989. She's 33 years old.
Destiny Etiko_s Net Worth.
She has an estimated net worth of $1.5 million. Main source of income is from her acting career, modeling profession, promotions and endorsements.
Destiny Etiko Parents.
In 2018, destiny gifted her mum a house and showered praises on her for supporting her decision to join the Nollywood industry. Unfortunately destiny's father Mr. John Anode Etiko passed away in May 2020.
The popular Actress is very active on Instagram, she has over 3.8 million followers. Her Instagram handle is @.https://instagram.com/destinyetikoofficial.
She's also on Twitter the handle @Officialdestinyetiko.
Destiny Etiko public profile
Full name: Destiny Etiko
Date of birth: 12th August 1989.
Age: 33 years old
Place of birth: Udi, Enugu.
State of origin: Enugu State.
Country: Nigeria
Marital status: dating (but not married).
Profession: Actress, Model, Brand Ambassador.
Net Worth: $1.5 million