Who is Toyin Abraham Ajeyemi?
Toyin Abraham Ajeyemi is a yoruba actress, entrepreneur, TV personality, producer, filmmaker, and director.
Oluwatoyin Abraham was formerly known as Toyin Aimakhu before she had a change of name. Toyin Abraham's acting career began in 2003, She came into the limelight after being featured in the movie titled "Dugbe Dugbe Nbo" a Yoruba movie by Bukky Wright.
Due to her amazing performance in Dugbe Dugbe Nbo, Toyin Abraham started ranking amongst the top Nollywood actresses in Nigeria.
Toyin Abraham Ajeyemi has come a long way since her first movie and has also started producing her movies.
She is mostly featured to take part in comic roles as she does her acting perfectly and with great passion. As time went by, toyin also released her movie titled "Alajota".
Toyin Abraham is not just an actress but also a successful entrepreneur who is into organic products for women with infertility issues.
So far her products have been getting positive reviews from different people.
Toyin Abraham's profile.
Full Name: Oluwatoyin Abraham Ajeyemi.
Popular name: Toyin Abraham.
Date of birth: 5th September 1982
Age: 39.
Place of birth: Auchi, Edo state.
Nationality: Nigeria.
Profession: Actress, Entrepreneur, TV personality, producer, and director.
Education: Olabisi Onabanjo University.
Husband: Kolawale Ajeyemi.
Ex-husband: Adeniyi Johnson
Children: Ireoluwa Ajeyemi, Temitope Ajeyemi.
Net Worth: $ 800,000
Toyin Abraham full Biography
Oluwatoyin Abraham was born on the 5th of September 1982 to the family of Mr. and Mrs. Aimakhu in Auchi Edo State Nigeria. She attended her primary school in Edo State before her family relocated to Ibadan. Toyin spent her early life in secondary School with her parents before moving to Ogun State for her University education.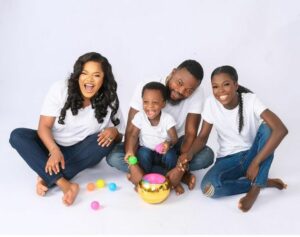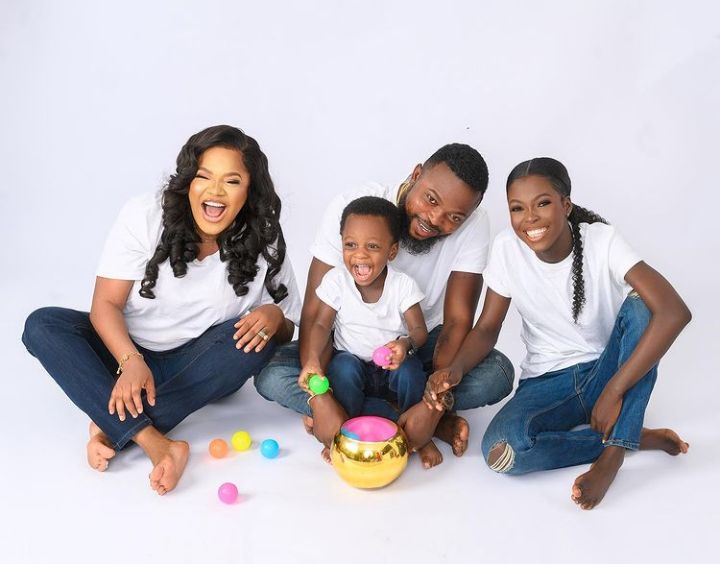 Nahla Ariela Aubry Bio Net Worth Family and education.
How rich were Toyin Abraham's parents?
Toyin Abraham came from a poor family, her parents didn't have all the wealth that most families had, but she was lucky enough to get the best education. In family of six children, toyin was the last of them.
Toyin Abraham's Education history.
Oluwatoyin started her primary education at oba Kenzo nursery and primary school in Edo State. According to NAIJAXTREME, After her family relocated to Ibadan, she continued at Queen's staff school. She also went to St Annes Secondary School where she wrote her Waec.
Toyin Abraham Ajeyemi had her National Diploma in business studies at the free polytechnic in Osun State. She also got admission at Olabisi Onabanjo University where she studied philosophy and bagged a bachelor's degree.
Toyin Abraham's career kick off.
As mentioned earlier, Toyin's career started in 2003 but she officially kicked off in 2004 as she was invited by many producers to be featured in other movies.
Her first movie she produced was Alajota and Alakada RELOADED. One of her movies, Alakada reloaded also made it to Netflix.
Toyin Abraham's relationships, past and present
In 2012, Toyin got married to a Nollywood actor named Adeniyi Johnson, this was her first marriage which only lasted for 2 years. The marriage ended on the because of misunderstandings and lack of compatibility.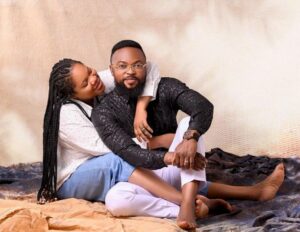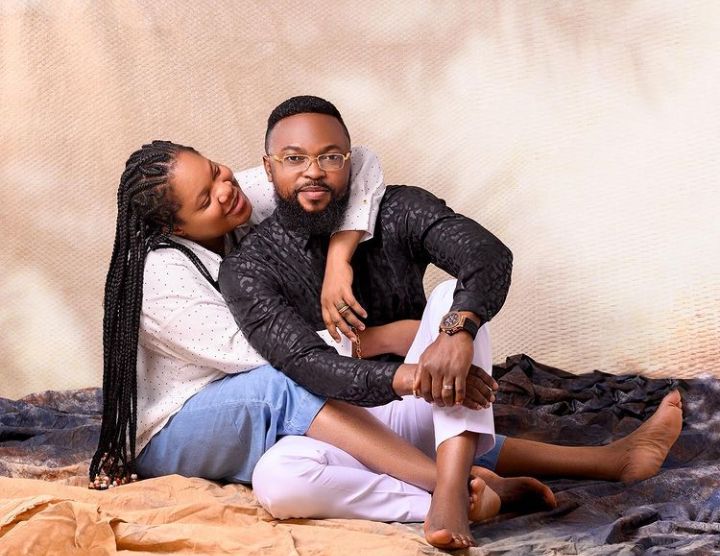 Thereafter, she found love again in 2019 as she got married to another Nollywood actor named Kolawale Ajeyemi.
Toyin Abraham's union with Kolawale was blessed with a baby boy in August 2019.
 Toyin Abraham's Net Worth as of 2021.
Consistency and steady hard work have brought Toyin Abraham this far. She's currently one of the richest actresses in Nigeria and also the CEO of CurvSlimmingTeaByToyn and BodyTalkByToyin. Toyin Abraham has an estimated net worth of about $800,000.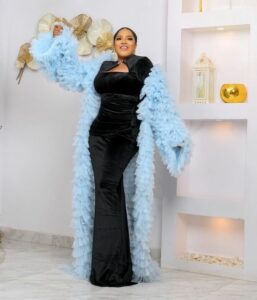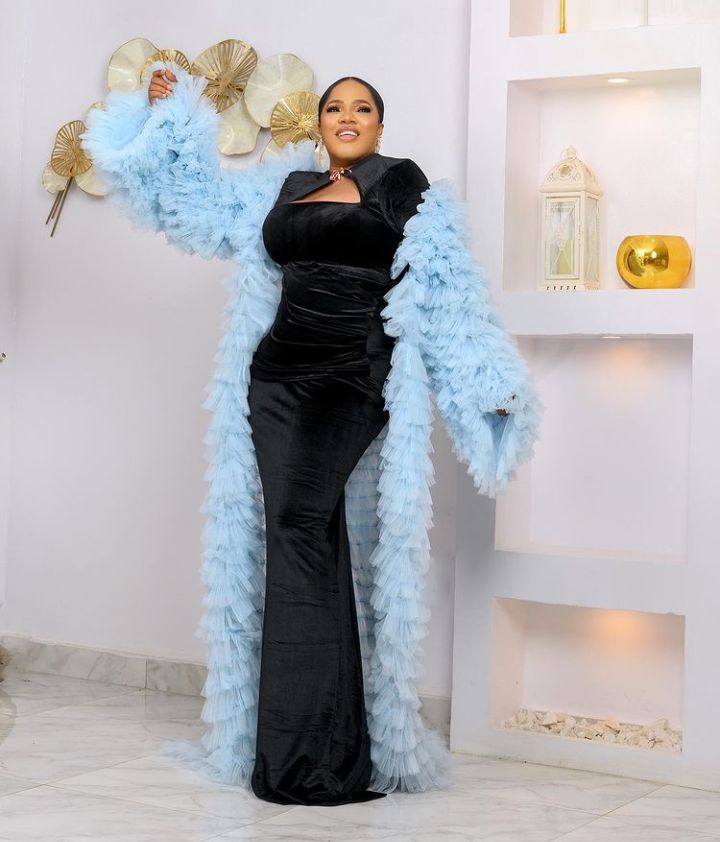 Awards and recognitions.
Due to her skills in acting, Toyin Abraham has been awarded a lot of awards since she began her career.
Best Actress "Alakada" by Ben TV Awards – 2014

Best Indigenous Actress by the Nigeria Entertainment Awards – 2014

The Best Supporting Actress Feature Film "Hakkunde" by Five Continents International Film Festival – 2017

Best Actress in Nollywood by Moreklue All Youths Award (MAYA) – 2017

The Best Female Act by the Nigeria Entertainment Awards (NEA) – 2017

Best Actress 'Alakada Reloaded' Exquisite Lady of the Year (ELOY) – 2017

Best Supporting Actress "Tatu" by Africa Magic Viewers Choice Awards (AMVCA) – 2018

Best Actress in a Drama "Elevator Baby" by Africa magic viewers' choice awards – 2020
Filmography
Toyin Abraham has been featured and starred in the following movies and the year:
Sola Fe Pami

Alakada, 2013

Alitalia, 2013

Ebi mini, 2013

Omo Elemosho, 2013

Alani Baba Labake, 2013

Love is in the Hair, 2016

What Makes you Tick 2016

Okafor's Law, 2016

Wives on Strike: The Revolution, 2017

London Fever, 2017

Celebrity Marriage, 2017

Tatu, 2017

Hakkunde, 2017

Alakada Reloaded, 2017

Mentally, 2017

Dance to my Heart, 2017

Esohe, 2017

The In-laws, 2017

Disguise, 2018

The Ghost and the Tout, 2018

Seven and a Half Dates, 2018

What Just Happened, 2018

Two Weeks in Lagos, 2019

Don't Get Mad, Get Even, 2019

Nimbe, 2019

Made in Heaven, 2019

Bling Lagosians, 2019

Elevator Baby, 2019

The Millions, 2019

Kasanova, 2019 etc.
How old is Toyin Abraham?
How old is Toyin Abraham Ajeyemi and when was she born?  She was born on the 5th of September 1982, she is 39 years old.
How many Instagram followers does Toyin have? She has over 7.7 million active Instagram followers and her page is verified. @toyin_abraham. She's also very popular on YouTube with over 52k subscribers and her YouTube channel is @Toyin Abraham Ajeyemi Films.
Tamara gilmer complete biography, net worth, age, ex-husband.