Who is Ummi Rahab?
Ummi Rahab is a teenage Nigerian Kannywood Actress who was born in kaduna state nigeria on the 7th of April, 2003. As of 2022 the child actress, Ummi turned 19 years old.
She's one of the fast rising kannywood actresses who rose to fame at an early age.
Ummi completed her high school education in Kaduna state and is presently pursuing her acting career in Kano state.
Ummi Rahab Public Profile
Full names: Ummi Rahab
Real name: Rahab Saleh Ahmed
Date of birth: April 7, 2003.
Age: 19 years old as of 2022
Place of birth: Saudi Arabia
State of origin: Kaduna State
Nationality: Nigeria
Religion: Muslim
Parents: Undisclosed
Boyfriend/Husband: Ahmed Abbas aka Lilin baba
Profession: Actor
Source of income: Kannywood Industry.
Social media: Tiktok, Instagram
Net Worth: $250,000
Ummi Rahab biography/ career
As stated above, Ummi is a fast rising kannywood actress who started her acting career at the age of 12. Due to her amazing performance and drama presentation, ummi rose to fame.
She has starred in many kannywood movies alongside other popular actors and actresses. From the nature at which ummi is growing, we will be seeing much of her in the kannywood industry. Currently Ummi Saleh is starring in the TV series "Farin Wata". Her first film was "Takwara Ummi" at the age of 12.
Read :More About Genevieve Nnaji.
Who is Ummi Rahab's Father?
As of present, there's nothing much to talk about about Ummi's father or mother. Her family background is kept private and away from the media.
What is Ummi Rahab's Net Worth?
As of 2022, Ummi has an estimated net worth of $250,000. Her source of income is mainly from her acting career, and promotions. Looking at Miss Rahab, it may seem as though she will be venturing into modeling very soon.
Ummi rahab husband name
She is married to popular singer  Shu'aibu Ahmed Abbas a.k.a Lilin Baba. On June 18, 2022, Ummi updated all her social media pages with her Pre-wedding photos and invitation card. She announced her Marriage to Lilin Baba, her boyfriend.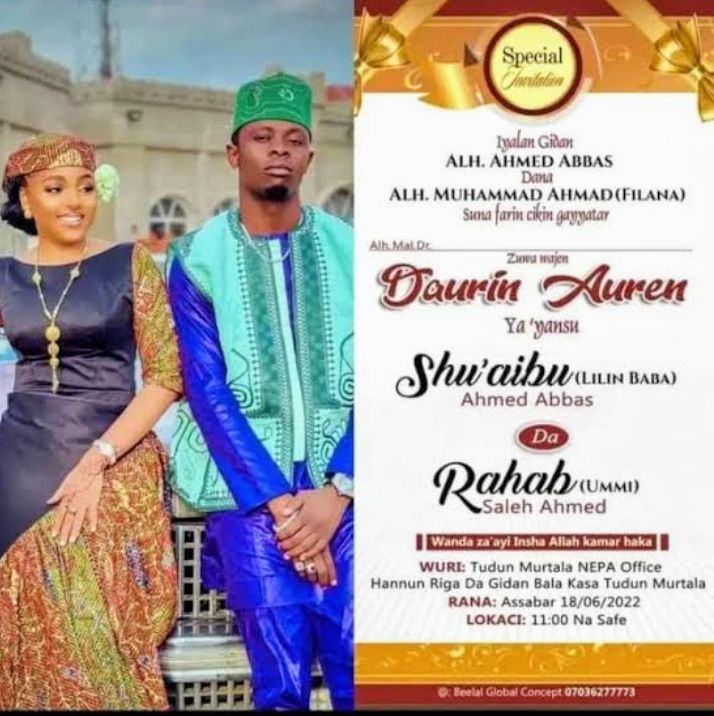 The Kannywood Actress's wedding was a successful one and we wish her all the best. May Allah bless her Marriage with Lilin baba her husband.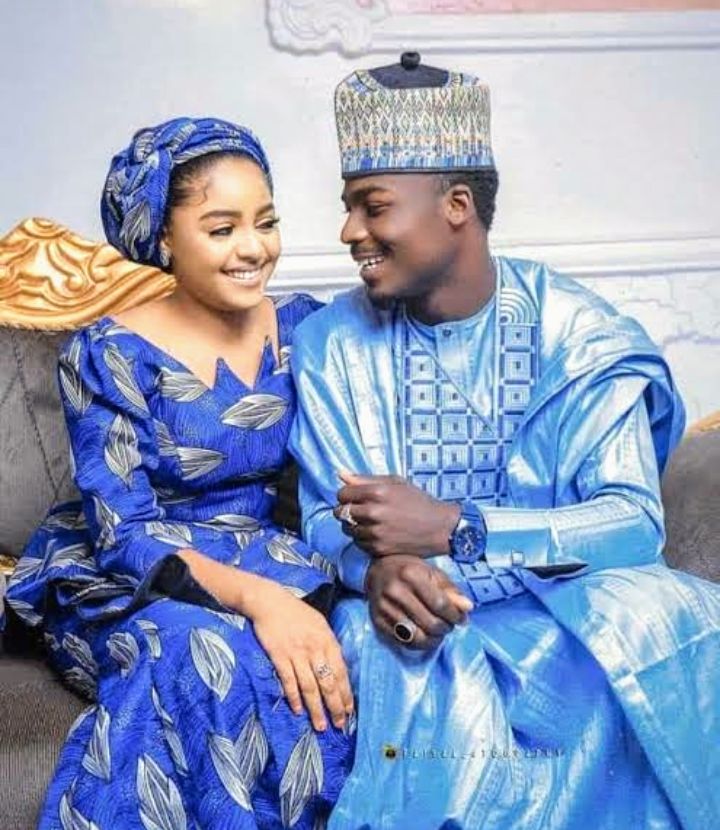 Ummi Rahab birthday
The star Actress, Ummi was born on April 7, 2003. And as of April 7, 2022, She's 19 years old.
What is Ummi Rahab's Tiktok and social
Rahab Saleh is very active on Instagram and Tiktok, her handle is @ummirahabofficial1.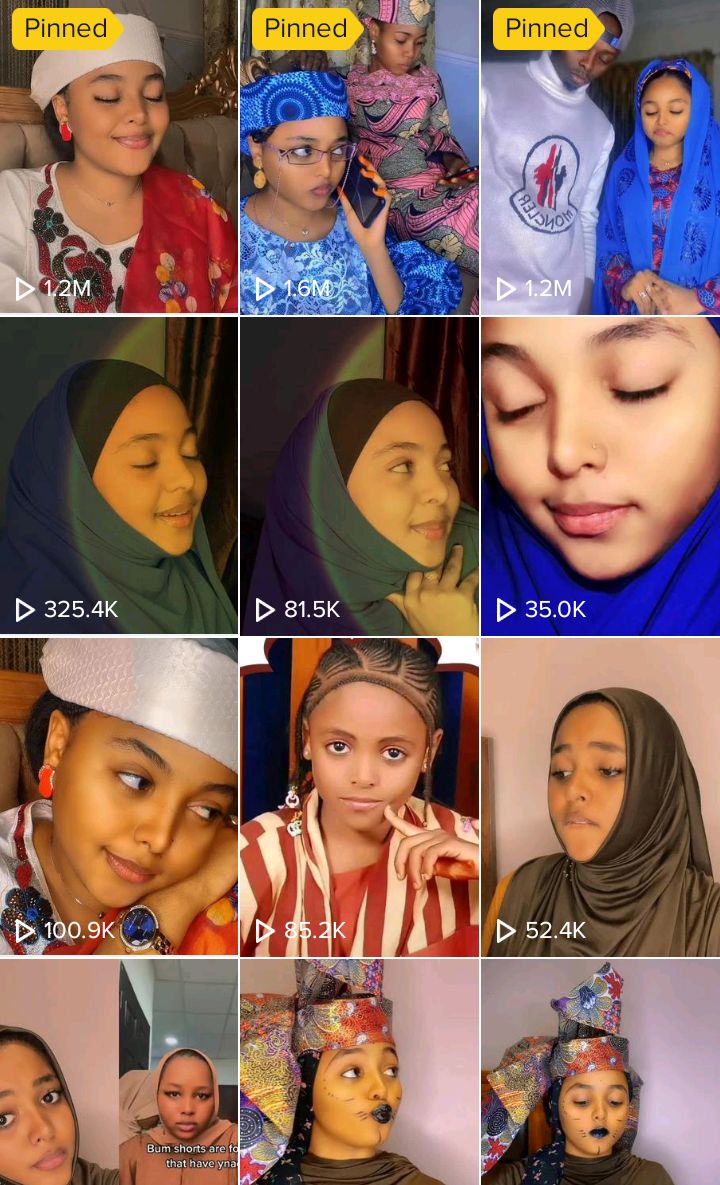 Click to watch Ummi's Tiktok Videos.
Ummi Rahab real name/ full name.
Her real name is Rahab Saleh Ahmed but popularly known in kannywood as Ummi Rahab. According to a recent interview, she said she was born in Saudi Arabia but moved in to Nigeria at the age of 7.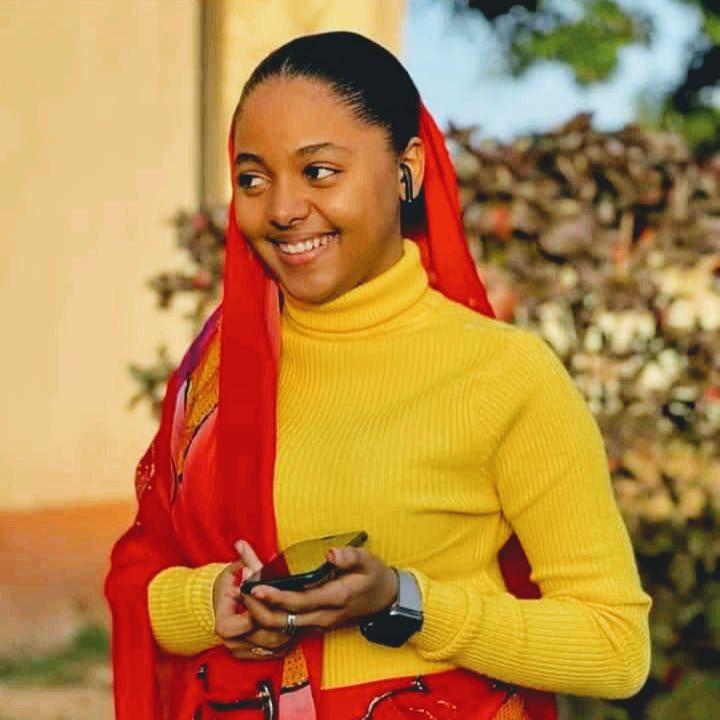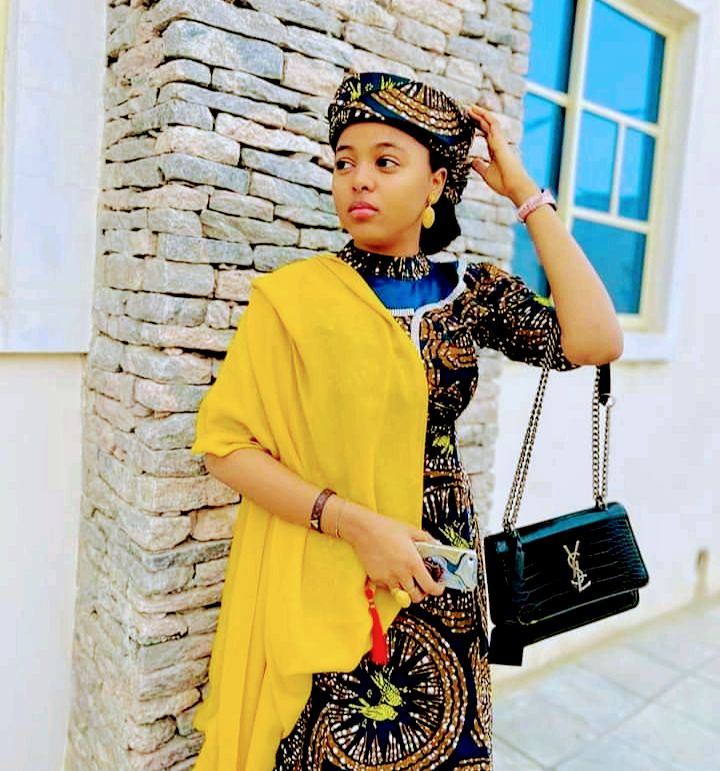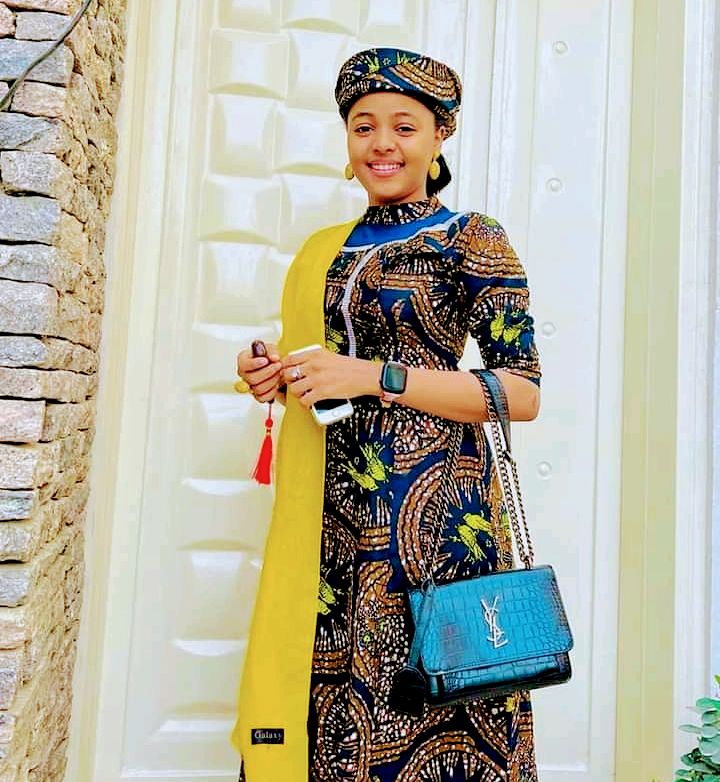 Destiny Etiko's Biography, Net Worth and Career.
Conclusion— some of her information has not yet been disclosed to the public as at the time this article was Published. We will keep updating this page.