Who is Grace Bumbry?
Grace Melzia Bumbry was an American opera singer who was born on January 4, 1937, and died on May 7, 2023. She was known as one of the best mezzo-sopranos of her time, but she also sang some soprano parts. She was part of a group of African American classical singers that started with Marian Anderson.
Grace became known around the world when Wieland Wagner cast her as Venus in Tannhauser at the Bayreuth Festival in 1961. She was the first black singer to perform at the festival.
Bumbry's voice was full and lively, with a wide range and the ability to make a very unique, low-pitched tone. She had good agility and bel canto skill when she was at the top of her game.
Grace was known for having a fiery personality and being very showy on stage. She focused on her work in Europe instead of the United States after the 1980s. Bumbry lived in Switzerland for a long time, but her last years were spent in Vienna.
Also Read: Oprah Winfrey Net Worth Forbes: Bio, Husband (Updated)
Biography
Grace Ann Melzia Bumbry was born on January 4, 1937, in St. Louis. She was the third child of Benjamin Bumbry, a railroad freight handler, and Melzia Bumbry, a teacher. They were a musically talented, pious, and impoverished family.
Bumbry learned in classical piano beginning at age 7, but resolved she would become a singer after witnessing Marian Anderson in concert. She joined the local Methodist choir at age 12, and performed as a soloist in school production of Handels Messiah.
According to sources, she listened to Anderson "at every opportunity" on the radio and in recordings, and the St. Louis Symphony conducted by Vladimir Golschmann also influenced her decision to pursue a career in singing.
Bumbry is a product of the first black high school established west of the Mississippi, the illustrious Charles Sumner High School. She later acknowledged Kenneth Billups, her voice teacher at Sumner (together with Armand Tokatyan of Santa Barbara) for her "vocal prowess."
Billups and her choir instructor Sara Hopes encouraged her to enter a teen talent contest hosted by St. Louis radio station KMOX, and she did so at the age of 17. Prizes for first place included a $1000 war bond, a trip to New York, and a scholarship to the St. Louis Institute of Music. 
However, her parents declined the offer of individual instruction because the school did not admit students of African descent. Embarrassed, the contest promoters arranged for her to appear on Arthur Godfrey's nationally televised Talent Scouts program, singing Verdi's aria "O don fatale" from Don Carlos.
It moved the presenter to tears. A chance to attend the College of Fine Arts at Boston University opened up after that performance was so well received.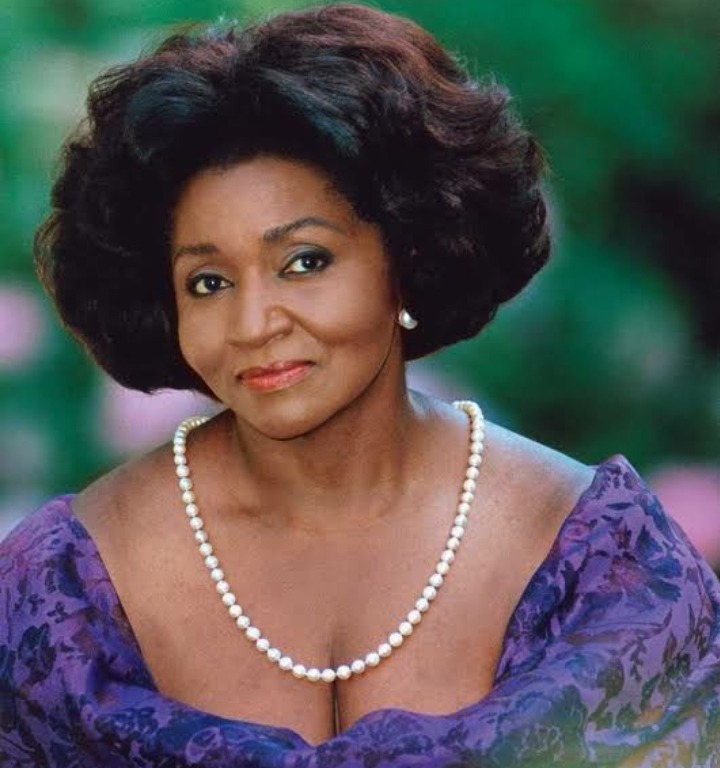 Early Life and Education
 She eventually transferred to Northwestern University where she met Lotte Lehmann, a German dramatic soprano suited for Wagner roles, who held master lessons there and was pleased. Lehmann extended an invitation for her to attend her Santa Barbara, California-based Music Academy of the West.
Initially planned for just the summer of 1955, Bumbry remained on a scholarship by Lehmann for the three 1/2 years of the curriculum that included piano and theory (with György Sándor), and then studied further interpretation and languages. 
In addition, Bumbry received instruction from notable educators like Marinka Gurewich and Armand Tokatyan. She studied singing lieder with Pierre Bernac in Paris.
Learn More: Kevin Samuels Net Worth, Biography, Wiki, Age, Wife, Daughter, Cause Of Death
Age and Birthday 
She was 86 when she died. Is Grace Bumbry still alive? No, she passed away in 2023 from a severe health condition.
Personal Life and Death
Bumbry married Polish-born singer Erwin Jaeckel in 1963.  They divorced in 1972. Her partner, Jack Lunzer, passed away in 2016.
Bumbry suffered a stroke during a flight from Vienna to New York on October 20, 2022. Her health deteriorated over the next few months, and she died on May 7, 2023, at the age of 86, from related complications in a Vienna hospital.
Net Worth
Before her death Grace Bumbry's net worth was between $500,000 to $2 million. Her fortune was mostly from her career as an opera singer, which she performed in major opera houses across the world from the 1960s until the 1990s.
Read More: Bret Michaels Net Worth and Biography, Age and More
Career
Grace Bumbry made her solo debut in Paris in that same year after becoming a joint winner of the Metropolitan Opera National Council Auditions in 1958.
In 1960, she performed Amneris in Verdi's Aida at the Paris Opéra, marking the beginning of her operatic career. In the same year, she became a member of the Basel Opera's cast and stayed there for four years.
Grace Bumbry made history in 1961 when she sang the role of Venus in Tannhäuser at the Bayreuth Festival in Germany. Her show was so well received that she was dubbed "Black Venus." Because of the media's outrage, she became a household name around the world.
With her debuts at the Royal Opera House in London in 1963, La Scala in 1964, and the Metropolitan Opera in New York City in 1965, Bumbry's career continued to soar.
She's played Lady Macbeth, Carmen, and Chimène in "Le Cid," among many others. Because of her range, Bumbry can sing both mezzo-soprano and soprano parts.
Grace Bumbry Black Musical Heritage Ensemble is a group that Bumbry created in the 1990s to preserve and perform classic Negro spirituals, and they went on tour.
Her final opera role was Klytämnestra in R. Strauss's Elektra, which she sang in Lyon in 1997. Bumbry went on to devote her life to the classroom, the performance hall, and the judging of international contests.
---
For SPONSORSHIP and Inquiries: WhatsApp | ceetimax@gmail.com ||| Credit to Wikipedia