Shenseea is a famous Jamaican dancehall artist, singer and rapper. She was born Chinsea Linda Lee on (October 1, 1996), she is professionally known by her stage name as "Shenseea". Chinsea is a Korean and Jamaican descent.
In 2015, when shenseea was 19 years old, she gave birth to her son whose name is Rajeiro Lee. As of 2023, shenseea has an estimated net worth of $4 million.
Also Read: Koffee Net Worth and Biography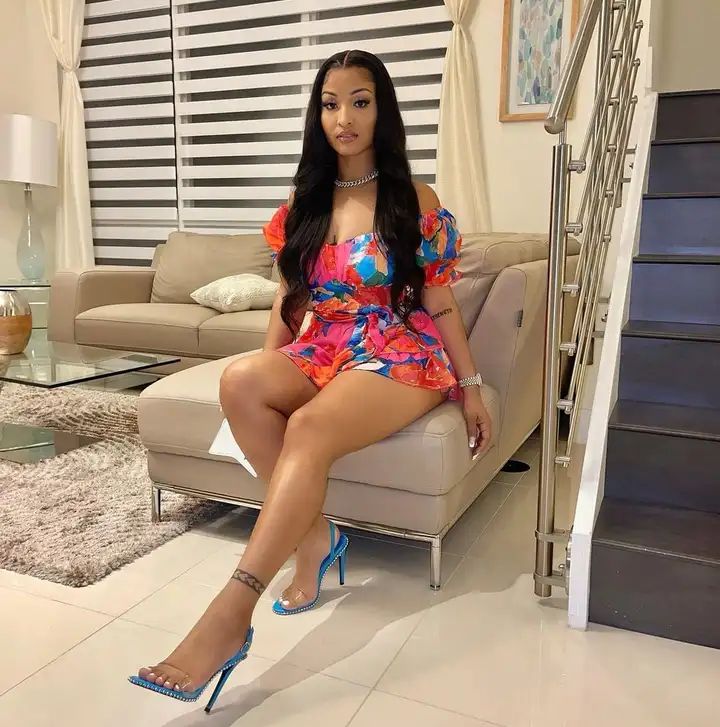 Biography-(wiki)
Chinsea Linda Lee, popular as shenseea was born on October 1, 1996 (age: 26 years old). Linda was born in Mandeville, Jamaica to her mother, Castilyn Eleanor Williams. Sadly she didn't get to know her father as he had left her mom before she was born. Shenseea's father is a Korean while her mother a Jamaican. Unfortunately she lost her mother in 2020.
Career
The Jamaican dancehall artist began her career as a promo girl. It wasn't too long before she came to limelight after she remixed "Loodi", a hit single by Vybz Kartel. She also performed on a side stage at a raggae submit in 2015. Few years later, in 2018, Vybz Kartel and shenseea released a collaboration song titled "Secret" (rmx).
Chinsea Lee's music genre is not just centered on dancehall music, shenseea is also a rapper and a demigoddess when it comes to music freestyles.
Since the beginning of shenseea's career, she has featured with a lot of top music stars.
Around 2017, she and Sean Paul released a collab single titled "Rolling". In 2018, shenseea was featured in the music album, "Liberation" by Christina Aguilera; where she took part in the song "Right Moves".
The following year, chinsea lee was signed by interscope records. Same year, 2019, she released the song "Blessed" featuring Tyga. Fast forward to 2021, shenseea and Kanye west collaborated on his album "Donda", and she appeared on "Ok Ok Pt 2" and "Pure Soul".
In the 2022 64th Grammy awards, shenseea was nominated for the best album of the year following her amazing Collab with Kanye.
The Jamaican dancehall queen, on January 21, 2022 released a single which is titled "Lick". She featured Megan Thee Stallion in the song.
Awards and Nominations
The dancehall artist and singer, shenseea has won a number of awards and nominations. Although she barely began her career few years ago but she has proven to be on top of the game. She was nominated for the 'Album Of the Year Artist' in the 2022, 64th Grammy awards. Best Raggae Act at the 2021 MOBO Awards.
Personal Life
Shenseea is currently single as at when we last updated this article. Although she was previously dating Popstar, 21 Savage and Tarik Rvssian Johnson. As earlier stated, In 2015, when she was 19 years old, shenseea gave birth to her son whose name is Rajeiro Lee. There's currently no information about her baby daddy.
What is shenseea net worth forbes and salary in 2023?
As of 2023, shenseea has an estimated net worth of $4 million. Her source of income is mainly from her music career, endorsements, brands collaboration and Royalties from music streaming platforms. According to sources, shenseea makes over $1 million annually from her YouTube channel with over 2 million subscribers.
Social media
Her social media platforms are as follow — Facebook @Shenseea
—Youtube @Shenseea
—instagram @Shenseea
Also Read: Jhonni Blaze net worth and biography