Who is Makinde Azeez
Makinde Azeez is a professional Nigerian blogger and entrepreneur who is one of the few bloggers who succeed in their early endeavors in the industry. He is currently the founder of the entertainment blog "Naijaloaded," which was founded a few years ago. Makinde Azeez is also one of Nigeria's first bloggers, having begun his blogging career over ten years ago.
Also Read: Tim Ferriss Biography, Net Worth, girlfriend, Age, Career, Wiki
Biography
Makinde Azeez was born on December 10, 1989, in Lagos, Nigeria, to a family of two. His younger brother's name is Abdullahi, and he was the firstborn. Makinde grew up in Ajegunle, Apapa, and attended Ekum College, Amukoko in Lagos for his secondary education.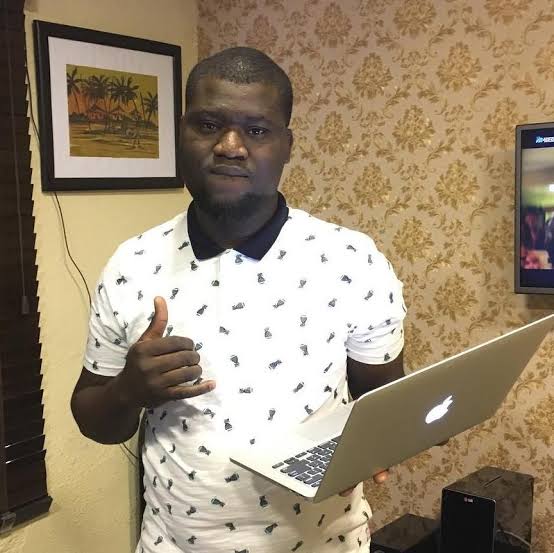 Makinde studied Computer Science at Lagos State Polytechnic (Laspotech) in Ikorodu. He was unable to return for an HND after completing his ND (National Diploma).
Makinde Azeez was admitted to Osun State University (Uniosun) in Osogbo in 2011 to study physics for four years, but due to combining blogging with education, he was unable to graduate with his classmate. He stayed an extra year and finished everything in 2016.
Learn More: Adeoluwa Okusaga BBNaija Biography, Net Worth, Age, Girlfriend
Age and Birthday 
Makinde Azeez was born and raised in the Nigerian city of Lagos; he was born on December 10, 1989. He is 33 years old.
Personal Life
Makinde finally became a full-fledged married man on May 14, 2017, when he got married. He tied the solemn knot with his long-term girlfriend, Mujidat Omokehinde, at Northern Foreshore Estate, Chevron Drive Lekki Lagos, where the ceremony took place. 
Net Worth
As of 2023, Azeez Makinde has an estimated net worth of $3 million. His main source of income is from his blogging career. Naijaloaded is one of Nigeria's most popular blogs, with over 2 million visitors per month.
Read More: Korra Obidi Net Worth, Biography, Age, Career, Ex-husband
Career
Makinde Azeez is the founder of Naijaloaded. He launched the website in 2009 with a free domain and a free host, but it wasn't until 2010 that he decided to buy server space to host his website.
Naijaloaded began as a forum where users discussed the latest events in Nigeria and helped each other solve problems.
Makinde has had help running Naijaloaded along the way; at one point, his friend Lateef was helping him run the blog by posting music while Makinde focused on other aspects of the blog.
Over the years, Naijaloaded has evolved from a forum website to a blog website that posts the latest news, music, and other information in Nigeria.
Makinde Azeez has grown Naijaloaded from a website with a few thousand visitors to one with millions of visitors monthly and over 25 staff members working on it daily from the office or from home.
Although Naijaloaded is his primary source of income, Makinde also has other internet assets through which he earns money.
---
For Sponsorship and Inquiries: WhatsApp | ceetimax@gmail.com