Are you seeking for advice on how to toast a girl face to face without feeling shy? Or is it how to toast a girl face to face in Nigeria?
Let say you really like her but you don't know what her response will be regarding what you intend to say. Or how best you can approach her for a conversation without feeling shy.
Sometimes it's just so complicated because you know what to say but you instantly loose your voice.
So let's see how I can help you toast her face to face without losing your voice.
The words "toasting a girl" are mostly used by Nigerians which means to woo a girl.
I understand how you must be feeling, after planning and rehearsing what to say when you approach a girl you like, you find out you won't know what next to say.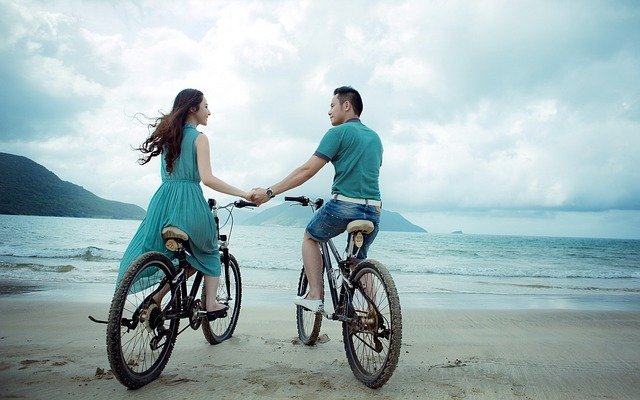 Using myself for instance, when I was a bit younger, I had a crush whom I wanted to "toast" but I wasn't courageous enough to tell her how I felt.
What you need to know before you go toast a girl face to face in Nigeria
Not having the guts to toast a girl face to face is pure natural. This happens when it has to do with someone you don't have a close friendship with.
So today, I will be giving you some hints on how to toast a girl face to face.
Apply this suggestion and see how she falls helplessly in love with you.
Take note: Don't ask a girl on the first day you're meet her to be your girlfriend. A typical Nigerian girl won't answer you or take you seriously. First thing first, say hello to her. Introduce yourself and use sweet words to praise her beauty. Tell her you saw her from afar and decided to come appreciate her beauty. Tell her you don't want to waste much of her time. But you would appreciate if she gives you her phone number so that you can talk later.
How do I toast a girl face to face without feeling shy?
1. Make Friends With Her First.
Know this, It is easy to "toast" a girl whom you are already friends with. By the time you're close enough, you must have established a certain amount of bonding.
Many people (guys) make mistakes by putting themselves on the friend-zone list of the girl before they even talk.
To avoid putting yourself on her friend zone list, while you are being friends with her, tell her your intentions are based on a romantic relationship.
Don't let her assume you want her just as a  friend. before you you realize what's happening she's already seeing you as a brother. Don't be too nice because she will begin assuming you're just there as an ordinary friend.
Read more: Here's where to place your hands while kissing.
Let her know how you feel even when you two are having that unique friendship.
Once in a while tell her you really like her.
After few weeks by then you must have become close, you can then toast her face to face without feeling shy.
2. Using Text Message To Toast Her.
Although this might not be like toasting her face to face or wooing her. at least it is better than stammering in front of her.
What you need to understand is that not every girl that has that time to wait while you search for words to say. Some would conclude you're not man enough.
And most times it can be very embarrassing when you approach a girl face to face and you can't boldly express how you feel.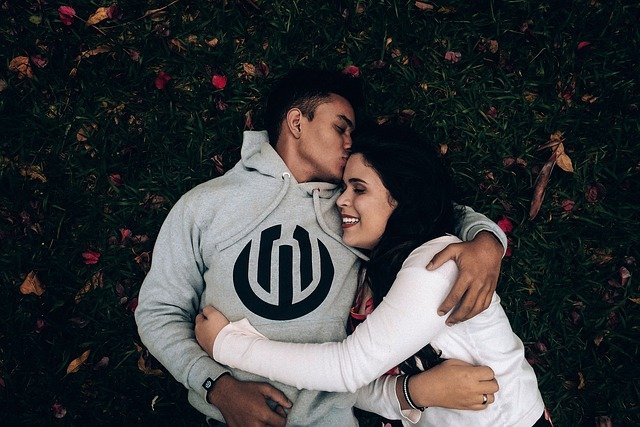 To avoid all that, the best option is to tell her how you feel via text and also acknowledge the fact that you are a shy type.
After telling her how you feel via text, just to make sure she sees the love burning in your eyes, arrange somewhere quiet where you two can meet.
How do i toast a girl face to face in Nigeria?
Tell her you to want to meet in private but just the two of you. If she's ok with it she can meet you in a restaurant or somewhere she feels safe.
Make sure it's just the two of you or let her come with someone but the third person can seat separately.
3. Write down what you want to say so that you won't forget.
Although this option is quite risky because you might forget whatever you wrote the moment you set your eyes on her. Lol.!
Nevertheless, since you have pure intentions there's no need to fear. Just approach her even if you don't know what to say, look her in the eyes and tell her she's beautiful.
Tell her how she has changed your way of life ever since you set your eyes on her.
Make her understand that you are romantically attracted to her and you want something serious with her.
To toast a girl face to face for the first time can be quite challenging.
You need to take that chance you have even if you feel you don't know the right words to say.
She must have heard a thousand of those words, but saying it with all sincerity will surely get you a ticket to her heart.
Most people feel girls are complicated, in some cases, it might be true. If you know the right words to use when you're with her, you don't need to fear.
4. Work on your inferiority complex.
One of the many reasons why most guys can't toast a girl face to face is inferiority complex.
The moment you feel inferior to a girl especially if she's from a well-to-do family or if she's rich, you lose the guts to say anything.
Also Read: 4 Ways to win a Christian girl's heart.
It doesn't matter what her statue in the outside world is, as long as what you feel for her is genuine, just say your mind.
They are just a few girls who will walk up to a guy and express their feelings. The same girl you are scared to toast might be in love with you but she's just waiting for you to face her.
How to toast a girl through chatting
Don't rush to start toasting her while chatting with her. Be a gentleman, take things slowly and gradually. let her get to know you and some basic things about you.
Tell her your intentions, be specific about what you want from her. A lot of guys would begin with I want us to be friends.
Be bold enough to tell her you are interested in dating her. For some reasons unknown to you, you are emotionally drawn to her.
Tips to begin with.
Hi cutie. How are you doing today? For the past two weeks, we've been chatting, I have become very attached to you. I'm not the type of person that beats around the bush. I have developed a kind of liking towards you that makes me happy whenever we're talking. I will like to meet you in person maybe we could iron things out and see how things go from there.

Where have you been all my life? I could chat with you for hours and it will seem like we should continue forever. I love you.

There said beauty lies in the eyes of the beholder. Your beauty has captured my heart and right now I think I'm having a seizure.

Let me be your prince charming and I will forever remain faithful and loyal to you alone.
Simple way to toast a girl face to face without wasting your time
Being bold enough to express your feelings is the ideal thing. If you like her and you believe you won't be wasting your time and hers, there's no need to panic.
You will only get two responses either YES OR NO.
In addition, if you have money it could go a long way to help win her heart. Most girls these days want to chill with the big boys. ( There want to bam bam)
Make money and you won't need to stress much she will understand what you want.
But if you are broke, and you need a girlfriend, there's a way to toast her or approach her and she won't disapprove.
1. You need to be smart.
When you talk with intelligence, girls will adore you because there see potential in you.
In school be sure to always pass your tests and exams as they will always come around you for assistance.
2. Don't follow bad friends.
So you don't have money plus you lack the guts to toast a girl face to face but you feel ok walking with bad friends?.
Village people combined with a touch of lack of sense.
---
How to toast a girl face to face in Yoruba language.
"Bawo ni lati tositi omobirin ojukoju ni ede yoruba.
Ṣe o fẹran ọmọbirin ṣugbọn iwọ ko mọ bi o ṣe le jẹ ki o ṣubu ni ifẹ pẹlu rẹ? Jọwọ gbiyanju lati jẹ otitọ fun u. Rin soke si ọdọ rẹ ki o sọ hello, beere lọwọ rẹ bawo ni, sọ fun u pe o lẹwa. Ṣaaju ki o to sunmọ ọdọ rẹ, jọwọ wọṣọ ni ifojusọna, lo lofinda ara ki o le rùn. Nipa irisi rẹ o le tẹlẹ wa ni ifẹ pẹlu rẹ. Ṣe afihan ararẹ ki o beere nipa rẹ. Ti o ba dabi iyara pupọ, kan beere fun nọmba rẹ. Bawo ni iwọ yoo ṣe mọ boya o fẹran rẹ paapaa? Pe nọmba rẹ, ṣugbọn ni akoko yii pe awọn nọmba meji ti o kẹhin ni aṣiṣe ati pe ti o ba ṣe atunṣe iyẹn tumọ si O nifẹ rẹ. Ṣugbọn ti ibaraẹnisọrọ ba n dun, sọ fun u diẹ sii nipa ara rẹ. Jẹ olododo fun u bi fun ara rẹ.
What does it mean to woo a girl in Yoruba language?
2. Another way to toast a girl face to face in Yoruba language —Lẹhin gbigba nọmba rẹ, o le bẹrẹ lati ba a sọrọ lori foonu. Pe e ni ọjọ kan ati pe ti o ba gba, jẹ ọlọla kan. Jẹ ki o lero ailewu ni ayika rẹ. Awọn obinrin fẹ awọn ọkunrin ti o ni igboya ati igboya. Maṣe bẹru nipasẹ ipo awujọ tabi ọrọ rẹ. Jẹ ki o mọ pe o wa ni akọkọ ṣaaju gbogbo ohun miiran.
---
How to toast a girl face to face in school?
In school, you should know that your academic performance gives you a great chance of winning a lot of girl's heart. Be smart, bold as if you're going to stand on the podium to give a speech. Call her attention, tell her it been like ages since you started crushing on her. Tell her your head over heels in love with her. Her presence makes you feel butterfly in stomach. Tell her you'd love to have something special with her. Something you two would share even outside the four walls of the school premises, even after graduation. She will definitely fall for you.
How to toast a girl on WhatsApp and Facebook.
Conversation with a girl you like and how to make her fall in love with you.
Boy: Hi, how are you?
Girl: hey! I am fine thank you.
Boy: You look so beautiful! You're just like a goddess of beauty.!
Girl: blushes ☺️
Boy: Are you an artist?🤔 Cause you're really drawing my attention.
Boy: I honestly like you so much.
Girl: wow! Really?🤔
Boy: I honestly do.! I have Never been this sure in my entire life. You're the missing rib I have been searching for.!
Summary.
To toast a girl face to face without feeling shy, you need to set aside shyness. Like I said earlier, Most times you won't know what to say but just go with the flow.
And also, try to be friends with her so that talking to her won't be an issue. And lastly, try to be friends with her friends so that you can get to know what and what she likes and how to face her.