As of 2023, blogging has greatly evolve from what it used to be. Before now, those who owned their respective blogs only published for passion alone. However, today blogging has become a Lucrative career path for most people.
People are often confused about how to start a blog, and think of it as a difficult task. Far from that,  blogging is one of the easiest ways to earn huge money' online. This article is a complete guide on starting a blog for beginners. Not only that, this guide to blogging will also tell you about how to become a successful blogger in no time. So, let's dive in!
How Can A Beginner Start Blogging?
1. Decide on what your blog is going to be about. 
The first and foremost thing is to decide on the niche on which your blog will be based upon. Everybody has their own preference regarding their likes and dislikes, and their interests. In other to come up with a topic which interests you and your audience,  you'd need to go into a Lucrative blogging niche..
You first need to start brainstorming your ideas. However, there are tools to help you find out what your target audience really want.. Tools like Ahrefs, semrush, ubersuggest and google trends are one of the best keywords research tools to help you stand out. Once, you have made a list, go through all the topics and decide on which one will be in your interests for the long term and which is not something you'd get bored of, after a short time.
Also Read: 5 most important benefits of being disciplined 
2. Choosing the right domain.
Once you have decided upon the topic, here is a part which a lot of people consider tricky. In actual though, it is the easiest one; getting your blog running online. There are two simple steps to get your blog published online. First, is to register yourself on a blog host or a web hosting app, and the second one is to get yourself a blogging software. Typically, there are many packages online which provide you with both the things together in reasonable prices. WordPress and Blue Host are few of the big names which are renowned for these services.
3. Secure your blog from unauthorized access.
Now that you have your blog up and running, it is essential to secure it from unauthorized access/use. You can do this by ensuring that your blog login id and password is not shared with anyone else. Additionally, you can use VPN while logging in to your blog. A VPN helps in securing your data as it hides your location, and does not save anything in your computer. It also secures your data from unauthorized access through encryption. Among the many VPN options available on the internet, the most recommended one is the VeePN as it offers fast service, free trial and is user friendly. The VPN apps can be installed in your smart phones, as well as other devices like laptops and PCs. While getting your blog running, it is essential that you do not forgot about online security and always use a VPN to secure yourself on every platform.
4. Choosing the theme and color scheme of your Blog.
The WordPress theme has many options ranging from free themes to premium ones which can be purchased by paying a small fee. These themes can be selected according to the content you are creating. The right color theme will brighten your content and will make it more attractive among the readers. For example, a clothing blog showing fashion trends should have funky colors while a blog talking about laws and prevalent conditions of country should have decent colors, like black, white and brown.
5. Create blog post.
The next step is to create your first blog post. It is entirely up to you that how you want to begin writing about your blog post, but typically the first blog post should be an introduction of yourself and what are your plans regarding this blog so that audience gets an idea as to what content to expect on this space.
Also Read: How to manage blogging and studies as newbies
6. Market your Blog
.
Your blog is now made, the next and final is to market it among your friends and colleagues. You can also distribute links on different social media platforms to gain traffic.
What Are The Benefits Of Blogging?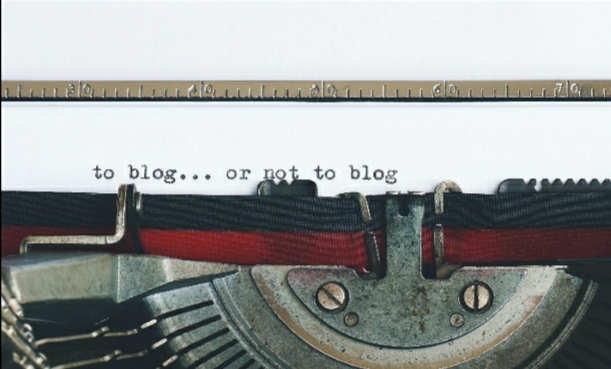 It is very easy for a beginner to start blogging by following few simple steps which we have mentioned earlier. Let's now look at the many benefits of blogging and why many people are using it as their main career nowadays, rather than just a temporary interest.
Helps in creating a better profile of yourself.
This is extremely beneficial if you are looking for a job, as nowadays employers look for online profile before hiring. An influential profile can help in landing the right job.
It is the first step in the creation of a new business.
Often, people start their blog as a hobby only to realize that their interests lie in that particular niche which they have explored in the blog. In such cases, blogs are super helpful in creating a business which will help you in creating a name as well as income for yourself.
Blogging can be used for marketing and creating more clientele for your existing business. For instance, if you have a business of jewelry, then blogging about different lifestyle trends, fashion events, and what jewelry people wore their, will help in publicizing about your business as well as give you awareness regarding the recent trends.
Blogging is not all about writing, but majority of the part is related to writing. You can polish up your writing skill, through blogging. This is particularly useful for students, as well as social media handlers, marketing executives etc.
It is a pride to become a published author.
Many potential writers, are able to polish their skills and find better writing opportunities through blogging as it helps you in becoming a published author and putting yourself out there for the world to see your talent.
Blogging helps in generating traffic for your website, which in turn helps you in understanding people's interests. People also leave comments, which helps you understand their interests as well as areas where you can further improve to make your blog successful. Constructive criticism is indeed the best way to move forward.
Improve your Communication skills.
Interacting with different types of people on your platform helps in improving your communication skills as well as improve your PR among people.
How Do 2022/2023 Bloggers Make Money?
The blog has opened many pathways of creating money for bloggers in many ways. Bloggers often receive many PR packages, which in return gives many free products as well as money for marketing. Additionally, the ads on your blog also increases your income. 
Final Thoughts
Bloggers, commonly known as Influencers, these days, is a trending yet very beneficial option for you out there which will not only help in generating traffic for your business, but also create a brand of yourself in front of the world. This guide to blogging has consisted of all the steps one need to create a blog on their own. However, one must take care of online security and secure themselves through the use of VPN like VeePN. You can check review before downloading it. It will definitely ensure your safety in the digital world.