Here I will help you fix discovered but currently not indexed in GSC. And also how to index your contents fast for SEO.
A lot of BLOGGERS have been facing the issue of being discovered but are currently not Indexed.
If you're a regular blogger this issue rarely happens because your blog is constantly updated.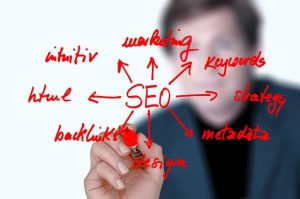 But if for any reason you always get the notice, here are a few ways to tackle it.
Update your site maps on GSC.
If you're a WordPress user, please try to update your site map so that those discovered pages can be submitted to sitemaps too.
Since I make use of jetpack, I was able to get a list of my site maps based on the contents I share.
Remember, if you post pictures, written articles, and Videos; they all have separate site maps.
I discovered that recently and I had to update my GSC site maps accordingly.
How do I fix low value content in AdSense?
Attach pages that have been Indexed to new pages for discovery purposes.
If Google search console [GSC] is reporting discovered but currently not Indexed, you need to make sure there's referring page to that new one you want to update.
With this, you get fast indexing to all your pages within minutes.
To fix discovered but currently not Indexed in GSC also read the next paragraph.
Since all this points to how to get a page index faster, I will recommend you use rank math fast indexing plug-in.
Sometime last season, I was facing the same issue. Trust me it can be very frustrating after writing content and it doesn't get Index I understand the feeling.
Getting notifications like discovered but currently not Indexed or other notices that are not encouraging at all.
How do you bypass discovered but currently not Indexed with rank math fast indexer?
If you use WordPress, simply navigate to the plug-in section and search for rank math instant indexer. Install and follow the procedure it will be nice if you use a laptop to navigate through all the processes.
In case you are finding it difficult to fix, you can contact me via WhatsApp at +234-810-501-6464 and I will walk you through it.
Before I discovered this plug-in, I was missing a lot. But after I activated it, all my site pages are currently discovered on SERP.
Publishing contents as regularly as possible.
Your contents can bypass discovered but currently not Indexed issues if you try to post regularly.
Google bots can always and constantly be at the door of your blog if you boost your blog with fresh content always.
The internet needs fresh updates.
How to fix discovered but currently not Indexed in blogger CMS.
If you use a blogger blog and your posts keep showing discovered but currently not Indexed in the Google search console, I will advise you to submit and update your site maps. 
If you don't post regularly, you will see the reading as per when your blog was last crawled.
Then for all bloggers whether you use BLOGGER CMS or WordPress CMS, please make sure you don't have an error in your GSC.
Whatever error you get, try to fix them as soon as possible. Anything can cause your article not to get Indexed fast.