STEP-BY-STEP GUIDE TO LOGIN TO EZOIC AND THEIR REQUIREMENTS.
Using Ezoic as a publisher doesn't need much requirements, however you must follow some simple guidelines for approval.
Today I will be talking about how to get an Ezoic account approval very fast without stress. First thing first, Click here to register on the Ezoic website.
Make sure you have a website that has good navigation system. Visitors should be able to access every page without landing on a none exiting page.
You should have an email address assigned to your site. The email you should use to apply should be the one that has a connection to your site and you should be able to have access to it at anytime.
On the first dashboard you will land on, you will be required to fill in your info. Walk through it and everything will be as simple as (abc).
At some point, you will be required to walk through the video process which is meant to educate you on everything about the Ezoic system and it's requirements.
What are ezoic requirements for approval ?
"At Ezoic, we understand that UX and ad earnings are directly proportional to the amount of unique visitors a publisher can provide, which determines his revenue.
The ezoic was built out of this idea and has grown into an end-to-end platform for publishers. Ezoic has customers throughout the world, with solutions available for publishers of all sizes.
Ezoic was the first solution in the industry to incorporate AI and machine learning into its features and products". Just like Google AdSense, Adskeeper,adsterra, etc. Using Ezoic gives users more technically know-how experience.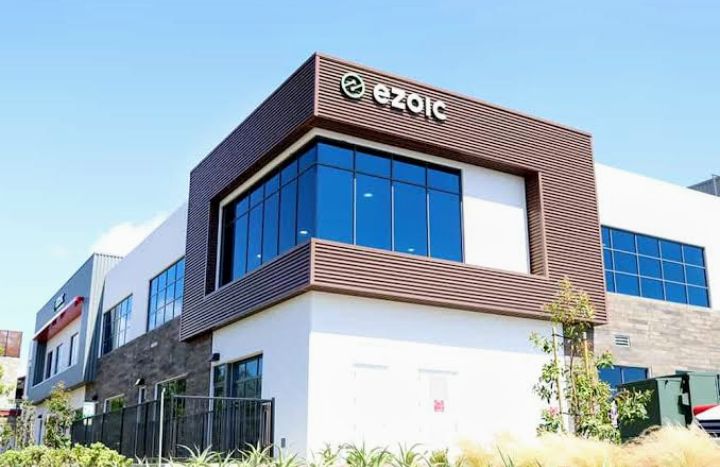 How To Get Started
Ezoic setup is easy, secure, and requires no technical experience.
1. Create an Account
No credit card, no contract. Always starts with 30 days free.
2. Integrate with Ezoic
Three integration options & real humans are available 24/7 to help.
3. Configure Features
This is where you get to play with settings & Ezoic's advanced testing.
Also Read: Main Components of SEO, How to rank.
What do I mean?
I will make the explanation based on the Publisher's usage of Ezoic features and requirements.
Ezoic monetization was carefully built to make sure site owners don't experience a breakdown in any way.
For those who use AdS on their websites, you know ads slow down site usage by visitors and this can surely affect one's earning.
But with Ezoic monetization, you don't need to bother about site speed or anything technical.
Later in this article, I will be discussing the Ezoic leap, what it's all about and how to work on your site speed.
To use Ezoic, register with your email address and input your Website address i.e www.ceetimax.com.ng
After that, you will be asked to confirm your email address via authentication.
The next requirements will be asked to do is to change your nameservers. Don't be scared to do it because it won't affect your site in any way. But you need to make sure your host and Ezoic are compatible.
What I mean is that most times if you change your nameservers, you might start seeing Origin Error when you want to login to your site. That simply shows your host is marking Ezoic traffic as bots.
What do you do then?
The best thing to do is to either use the Cloudflare integration or WordPress plug-in integration.
You just need to allow Cloudflare integration which sometimes you will need to login to www.cloudflare.com before you can begin the Ezoic integration. If you have a Cloudflare account, you can link it to Ezoic to start proceeding to the next step.
How do you change your nameservers?
After you must have finished making the necessary changes, you will be directed to copy the Ezoic nameservers and change them with yours.
These changes usually take a few minutes or sometimes up to 24hrs before the nameservers can be found.
This usually happens because of website caching. After the changes, just wait and it will be done. If you have the Ezoic nameservers as copied, log in to your domain registry and navigate to your domain settings.
If you can't find the nameservers area, contact your domain registry to assist you with changing it. Send the copied azoic nameservers to them via live support/ chat and they will see to it.
How do you solve Origin error on Namecheap hosting.
For Namecheap users who use plans like Stella and Stella plus, there's every chance you will experience origin error.
Namecheap hosting (except VPS) most times has issues with ezoic. So what you need to do is to use the Ezoic WordPress Integration method.
This method is very simple and easy, all you need to do is log in to your WordPress site dashboard and go to Plug-in, search for an ezoic plug-in and install it.
After installation, go to your site dashboard settings and you will see ezoic, click it and input your special code from the ezoic website, your site domain, and click save. Make changes to other settings and save before you leave.
By now you must have placed the ezoic code on your site, a minimum of 12 different codes is required.
Use ads inserter plug-in to do the job faster and clean. Within a few minutes, you should start seeing ads on your site and the origin error message won't appear. Or you can make use of Cloudflare integration which is very easy.
Usually, Cloudflare users will be experiencing hosting error messages once in a while, that's for those using Namecheap.
Just refresh your site and everything will be ok. Ezoic monetization is one of the best in the industry right now.
So instead of experiencing all these errors, try to use Ezoic WordPress Hosting. It's free and very reliable, you will experience fast site usage by your audience and the best part is you will be using the normal nameservers integration.
How do you log in to your Ezoic dashboard.?
To access your Ezoic.com dashboard, you can simply use the home page URL to access the site and navigate to login then input your details. Or for a shorter way you can use this direct login link.
Now the link contains an Address that directs you to your Publishers dashboard. This simply tells your browser to access the site, but it should go directly to the login section which thereafter the landing page has to be the dashboard area.
What are Ezoic monetization requirements?
A few years ago, before you could use Ezoic you needed to have tons of traffic. The lowest was between 5k to 10k monthly visits.
Over time this policy was changed because there was shortage of users, especially upcoming bloggers. The following are, but not limited to ezoic requirements
No download site is required ( especially music download sites)
Good navigation sites
No redirect links/pop-up landing page/false pages
Don't pay people to click your ads
Do not use false impressions generators
Adult content sites is out of the picture
Your site must meet all the requirements for approval
What are the ezoic terms of use?
Your site must be live and running, this doesn't just apply to Ezoic alone even Google AdSense has this requirements. You can't use Ezoic on a website which has no inflow of traffic.
The contents you post must be original. You shouldn't copy others' work and publish it on your site. Fresh content is what is required of you to get approved. The same content on every web doesn't bring in more visitors.
Your site should be accessible to every browser and user on the internet.
Your site should at least have traffic daily which is very necessary if you intend to earn massively.
Another ezoic requirements is to have minimum of 10,000 visits on a monthly basis. This is required if you want to earn pretty much.
What should you be doing during the ezoic review period.?
After changing your nameservers and other necessary details, Ezoic will have to give you a 10 days review period. During this review period, you just need to pass the monetization tests.
Take notes that without the monetization tests, you can't use Ezoic features. This test is an eyes opener to how you can set up almost anything on your dashboard.
You learn the basics of speed, what template to use, what plugin is compatible, and which code to remove.
Learn More:
What's the difference between Ezoic vs AdSense?
The difference between Ezoic monetization vs AdSense is clear. Ezoic is a technology ads network that helps you to balance both revenue and speed features.
Ezoic helps to maximize profits and websites. Although most ads served by ezoic are Google's ads, what I mean is ezoic and Google ads manager are partners. So in the process of using ezoic ads you can some most ads appear like that of AdSense.
What is Ezoic Leap?
Ezoic own leap is their technology that is all about speed and website Caching. Most times when using other ads network, you are advised to use caching plugins to speed up your site. But with ezoic leap you don't need to stress about using any Plug-in.
Infact Ezoic Leap doesn't support any third party Plug-in for speed because their technology can boost your website speed up to 93 percentage.
You can get access to Ezoic Leap without much requirements after setting up your site with ezoic fully. Process is quite easy and they're support forum to assist you with any questions.
What are the support system to reach out to Ezoic?
Ezoic has an active support system that assist anyone with any kind of questions. The fastesy way to get a support is by using the ezoic twist forum.
This twist consist of both ezoic workers and other Publishers who have gone through a similar situation like yours.
All you need to do is to join the right discussion forum and forward your questions and answers would be provided.