Meghan trainor net worth Forbes 2022
Meghan Trainor is a famous American Singer and Songwriter, she is popular for her 2014 hit song "All About That Bass". Trainor is best known for her R&B, Pop and Soul music. She's currently signed by Epic Records. Meghan has an estimated net worth of $14 million. 
Biography & Early Life (wiki)
Meghan Elizabeth Trainor was born on December 22, 1993 (age:29 years old) in Nantucket, Massachusetts, USA. She was born to Kelli and Gary Trainor who are jewelers. Elizabeth was born into a family of 3 siblings, she has two brothers, Ryan and Justin.
Meghan trainor began to sing at the age of 6 at her family Methodist church. She got the support of her family and was encouraged to push on with her interest in music.
Read More About: AGT star Nightbirde Biography and Net
According to sources, when trainor was twelve years old, she began playing music with the " cover band island fusion". Her band members were mainly her father, younger brother Justin and her aunt.
Meghan's family relocated from Nantucket to North Eastham, Massachusetts when she got to middle school. At Massachusetts, meghan trainor attended Nanset Regional High School. There she joined and sang in a jazz band for three years and also studied guitar and the trumpet.
Career
As a teenager, between the age of fifteen and seventeen, trainor released her own songs which she wrote, recorded and produced. During this period, she released three original albums, "Meghan Trainor" (2009), "I'll Sing With You" (2011) and "Only 17" (2011). One of her early songs "Take Care Of Our Troops" was released on April 2010. All the proceeds she got from the song was donated to the "United Services Organization" (USO).
Also Read: Selena Gomez Net Worth and Biography 
Before she rose to prominence, Meghan and Kevin kadish wrote her hit song "All About That Bass". The song was initially rejected by all the records labels they showed the project to. The song was later recorded by Epic Records founder, L.A Reid. After the record, she got signed by Epic Records. The song was released on June 30, 2014 and it became a hit song. "All About That Bass" was certified diamond by the RIAA, and it reached no. 1 in 58 countries globally.
Personal Life 
Meghan trainor is currently married to Daryl sabara, an actor and voiceover artist. Meghan and daryl met in 2014 at a house party in Los Angeles. Soon after they began to date in July 2016 and in December 22, 2017 they announced their engagement.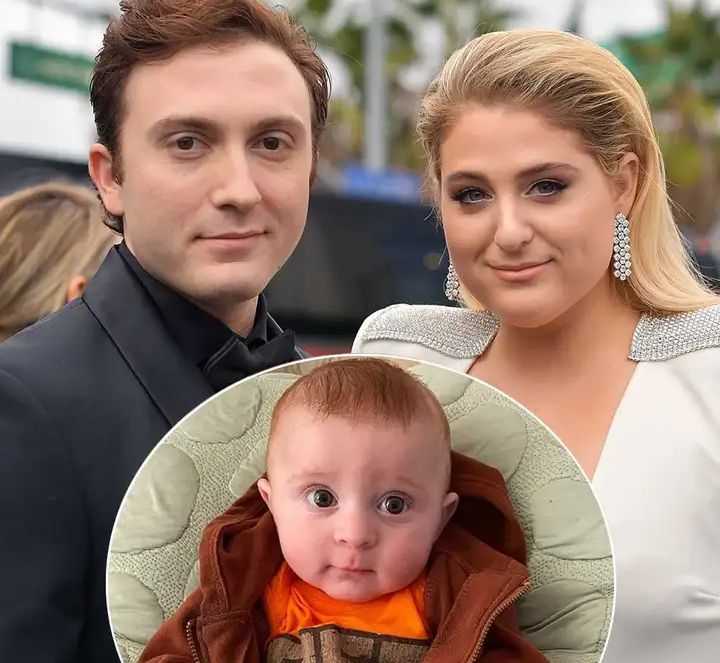 On December 22, 2018 they got married on her birthday. Trainor and her husband announced they were expecting their first child on October 7, 2020. The couple have a son together and his name is Riley Sabara.
Meghan Trainor Net Worth, Salary Forbes 2022
Meghan has an estimated net worth of $14 Million. Her source of income is mainly from her music career, endorsements and brands collab. She earns over $1 million annually from her YouTube channel. Trainor's salary is around $7 million and she invest most of her income in real estate.
What happened to Meghan Trainor?
According to celebrity net worth, in february 2015, she made a shocking revelation that she was "flat broke". She said she was surviving from whatever her records producer gave her. The revelation was surprising because at that time her songs were making waves. What really happened was that at that time she hadn't been paid by her records label. Since new signee have a stipulated time before receiving their first paycheck.
---
For Sponsorship and Promotions reach out on WhatsApp