Happy New Month of August Messages.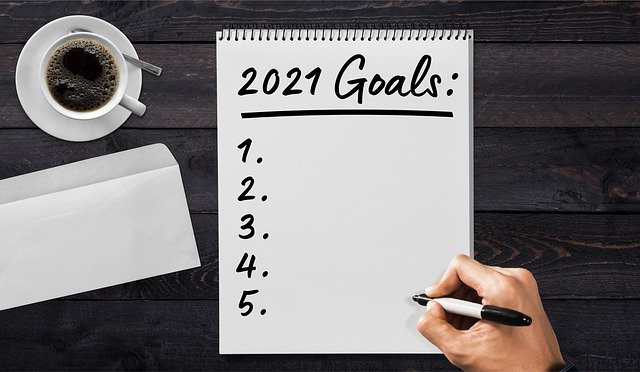 All of us at Ceetimax are wishing you a Happy new month of August 2022.
I will be dropping a list of heartwarming prayers and messages for your families and friends.
Happy New month of August to you my lovely husband, let this new month bring unexpected favour, good health and happiness.
Dear wifey, as the good Lord granted us another opportunity to see this new month of August let our blessings be forever.
I thank God for this new month, unlimited blessings shall be your portion.
New month new grace so shall the Lord continue to do wonders in your life. I love you babe.
As you witness this month of August so shall you live to witness other months ahead.
If the Lord is with you then who will be against you? Nobody!! Happy New Month.
I declare exceeding grace be your portion in this new month.
As kings and queens were born in August so shall your blessings be born in this month.
The day I met you, I knew I had met with my soulmate, happy new month of August babe.
Words can't measure how much you mean to me, but I just want to wish you a happy New Month.
My love on this day last year we celebrated our anniversary which was a new month of August, I'm equally using this medium to wish you a blissful new month.
Good day my love, it's better to be late than never so I'm wishing you a prosperous new month of August.
Good morning beauty queen, how are you? I just thought you should wake up to this happy New month text from me.
I know I might be far away, but my texts should always put a smile on your face darling.
"Give credit to who deserves it", that's why I'm saying thank you for treasuring my heart.
To reach your Destination, you need Direction, but you can't get there without Inspiration! Happy New Month.
The only currency one should have in life is humility and Inspiration, let the month of August be an inspiration.
Being motivated is a necessity to get where you want in this new month of August.
You have to commit to your dreams if you're truly serious about it.
When the inner Spirit has Liberation, Inspiration is born! May this new month of August give birth to unlimited breakthroughs.
Happy New Month of August Message for Boyfriend and girlfriend.
Babe always remembers that setting goals are the first step in turning the invisible into the visible.
If you want a happy life, tie it to a goal, not to people or things happy new month of August.
Difficulties increase the nearer we approach the goal.
Reach high, for the stars lie hidden in your soul. Dream deep, for every dream, precedes the goal.
If you don't have goals, You will always work for someone who does.
Sugar may God bless the day met you, you've always been an inspiration, my love. Happy new month.
Loml the Stars will always be your starting point, this month of August would bring divine connection your way.
My love, as you wake up to this happy New month text from me, so shall you wake up to unexpected open doors.
I'm hungry not because I need food, but because I need your love every day of my life.
If I could wish for anything in this life, it will be to always stay by your side every day.
You have no driving license but I'm so happy how you drive me crazy.
One's good turn deserves another, that's why I promise to love you too in return happy New month baby.
My heart desires you more than anything else in the world.
Diamonds, gold, and silver are in my possession but without you, I feel so empty.
Also Read: 5 Easier said than done promises
I like the way you make me feel when I'm with you, the feeling is so special.
Few months to the end of the year but we still have Augusta to celebrate.
I try to focus but your thoughts always leave me thinking about you.
Babe the love I have for you is real and thinking about it makes me feel dizzy.
I can't promise to give you Heaven on Earth, but I promise to make earth the heavens you want.
We cuddled last night till the dawn of today and I'm grateful you are lying beside me baby, happy New month babe.
Happy New Month Of August Message for Mom.
Dear Mom, I thank God for the day you brought me into this world I appreciate everything you've done for me.
Mom, I know without you this journey wouldn't have started, thank you for being my y greatest supporter.
The future is bright like the sun, but all I need from you is your prayers; Happy New month Mom.
Mom, After God in heaven, the next god I know is you because the day I first opened my eyes I saw you.
When I say you are the greatest mom in the whole world, what I mean is you deserve every good thing in this world.
While growing up I had one defender and that was your mom, my shield and protector.
You thought me all about a discipline that's why I will always be grateful to you.
Mom you made me the strong person I am today, I appreciate you for everything happy new month.
My best friend and my first love that's whom you are a mom.
I promise to always make you proud of me mom.
The happy new month of August Message to friends
the key to happiness is to realize that you are in complete control of how happy you are.
It is not happiness that makes us grateful, but the gratefulness that makes us happy.
When it comes to being happy, there's no right or wrong. It's just a battle between your happiness & THEIR JUDGMENT.
Take time for friends…they are the source of happiness.
5.Realise that true happiness lies within you, happy new month of August bestie.
But the struggles make you stronger and the changes make you wise… And happiness has its way of taking its sweet time.
Life is filled with challenges! don't let happiness be one of them.
Follow your heart, because if you always trust your mind, you'll always act on logic, and logic doesn't always lead to happiness.
9.Here's a piece of advice: Never put your happiness in someone else's hands.
Life is short grudges are a waste of perfect happiness. Laugh when you can, apologize when you should, let go of what you can't change.