Favour Annie best known as Fannytalker is a popular Nigerian content creator, influencer, and brand ambassador. She's best known for her Cardi-B accent and funny tiktok videos. Fanny gain prominence in early part of 2022, although she started creating contents on Tiktok back in 2020.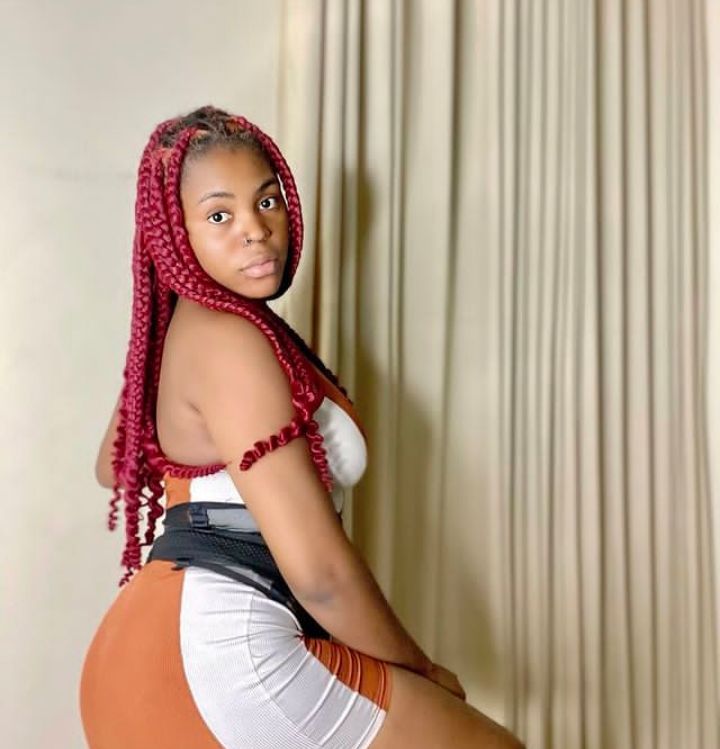 Biography
Fannytalker was born as Favour Annie in Nigeria around March 10, 2004 and as of 2023, she is 19 years old. She was born to Mr and Mrs Annie who hails from Anambra State, South Eastern Nigeria. At the age of 16 fannytalker had a baby. Her baby was born on 2nd of December.
She's currently a single mother of one. Fanny has other siblings but there's currently no information about them. In an interview, she revealed her nickname, fanny was derived from her original name, Favour. Since she didn't want to be publicly identify as Favour Annie, she had to use the combination of favour and Annie to get Fanny. She loves talking a lot so she had to add the talker to her name to derive fannytalker.
Net Worth
What is fannytalker net worth?
She has an estimated net worth of $100,000. Fanny is now famous thanks to tiktok and her funny content on social media. Her main source of income is from her content creation, collaboration with brands.
Her first endorsement and brand ambassador deal came when she began to work with a popular Instagram brand, Fabtouch. She announced her partnership with Fabtouch on her Instagram page.
Also Read: Bhadie Kelly Tiktok Biography, Net Worth
Fannytalker birthday and Age
Fanny was born around March 10, 2004 and she is 19 years old as of 2023. She celebrates her birthdays every year on march 10th.
Also Read: Beauty Goddess Biography Net Worth Tiktok
Fanny's Career 
Just like most Nigerian influencers and content creators, fannytalker joined tiktok back in 2020 and had little followers. After being consistent with her content creation, she soon gained attention.
Favour also has interest in music, she recently dropped remix song of Cardi-B's Wap, but hers is the christian version of it.
With consistency and perseverance, she has been able to gain a whooping 300k plus followers on TikTok. She also has an active growing Instagram page with over 90k followers.
Who is fannytalker boyfriend or husband 
Fanny is not yet married, although she's currently dating and has a boyfriend. Her boyfriend is believed to be a content creator like her. She hasn't revealed the name of her prince charming boyfriend.
Does Fanny have a baby?
Yes! At the age of 16, she got pregnant and had a baby. As of 2023, her baby is 2 years old.
---
For Corrections: WhatsApp