Who is Caleb Liechty?
Caleb Liechty, born in 1995, is a member of Girl Named Tom, an American folk music sibling trio hailing from Pettisville, Ohio. The trio consists of Bekah Grace Liechty, born in August 2000, and Joshua Liechty, born in 1998. 
They achieved fame by emerging as the winners of the 21st season of the renowned American talent competition, The Voice. Notably, they hold the distinction of being the first trio to ever secure victory in the history of the American version of The Voice. Their incredible journey unfolded under the guidance of coach Kelly Clarkson, who remarkably claimed her fourth coaching triumph.
The band's name, Girl Named Tom, derives from an endearing anecdote involving Joshua and Caleb's longing for another brother. During their sister Bekah's infancy, Joshua affectionately referred to her as "Thomas," inspiring the unique nickname for their musical band.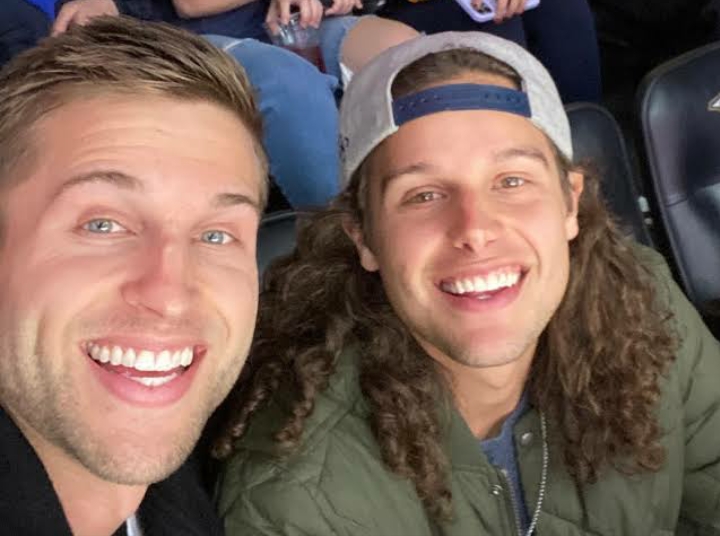 Biography
Caleb Liechty, born in 1995, is a member of the family band known as Girl Named Tom. Within the band, he shares the stage with his two siblings, Bekah Grace Liechty and Joshua Liechty.
After completing his education at Goshen College in 2018, Liechty initially set his sights on a medical career. However, he made a significant shift in his aspirations, choosing to follow a path in music instead. Like his brother, during his time at Goshen College, Liechty pursued minors in piano and vocal performance, nurturing his musical talents alongside his academic pursuits.
Also Read: Guchi Biography, Net Worth, Age, Wiki, Record Label, Real Name, Husband
Age
Caleb Liechty, born in 1995, he is currently 28.
Who is Caleb Liechty's Girlfriend, Fiancé or Wife?
Caleb is currently engaged to his girlfriend and fiancé, Karis. In an Instagram photo he share around December 6, 2022. "The Girl Named Tom star", posted series of adorable photos chronicling the romantic proposal. In the first picture, he and his new fiancé, Karis, pose together with their arms around each other.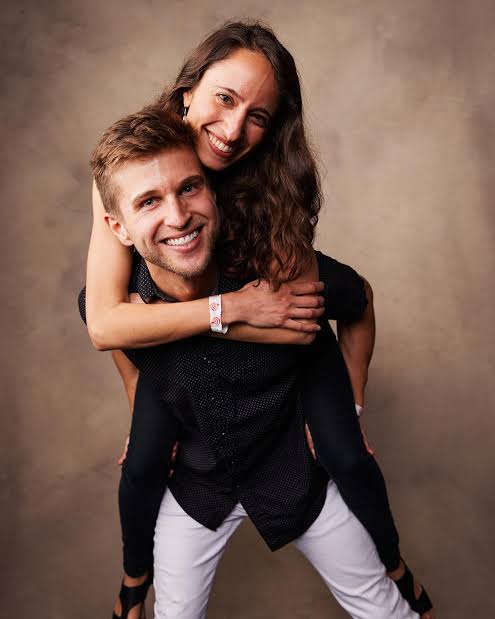 Net Worth 
Currently, Caleb Liechty has an estimated net worth of $1.5 million. His source of income is from his profession as a musician and from sponsorship.
Career
Originally intending to pursue careers in medicine, all three siblings made a collective decision in 2019 to form a band. Their musical journey took off with the independent release of their debut single, "Barrier Island," in November 2019, followed by their first EP, "Another World," the following month.
In a celebratory spirit, they released their second single, "Backup Plan," on New Year's Day in 2021. As February arrived, their first album, "Hits from the Road," a collection of cover songs, made its way to the audience. The day after The Voice finale, they delighted fans with a holiday single titled "No Snow For Christmas," released under Republic Records.
In September 2021, the talented siblings auditioned for the 21st season of The Voice, captivating the coaches with their rendition of "Helplessly Hoping" by Crosby, Stills, Nash & Young. The momentous occasion marked the first audition and four-chair turn of the season, with coaches Kelly Clarkson, John Legend, Ariana Grande, and Blake Shelton all vying for their talents. Ultimately, they chose to join Team Kelly and embarked on an extraordinary journey that led them to the season finale, where they emerged as the winners on December 14, 2021. Notably, they became the first trio to claim victory on The Voice.
On November 2, 2022, the siblings excitedly announced their second album, "One More Christmas," scheduled for release on November 11, 2022. Additionally, they shared the thrilling news of joining the Pentatonix "A Christmas Spectacular" Tour as the opening act.
During the season finale of The Voice's 22nd season on December 13, 2022, they delivered a captivating performance of the title track from their album, "One More Christmas." The heartfelt rendition propelled the song to the top of the iTunes Charts, securing the number one spot.
---
For SPONSORSHIP and Inquiries: WhatsApp | ceetimax@gmail.com