Having a great weekend is one of the best desires every individual always looks ahead of.
Grab a seat and relax, because today I will show you one of the many ways to have great weekends.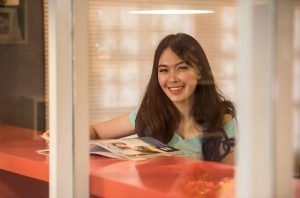 What's the impact of weekends on a person?
Weekends, as it may be are short weekly breaks students and workers, have to rest for the week's task.
Many enjoy weekends by clubbing, hiking, swimming, going on short vacations, visiting friends, and lots more.
To have great weekends you need to apply the following.
 Planning the short break.
Since weekends aren't as long as either the Christmas holidays or Easter holidays, planning what to do would give you a great and satisfying weekend.
First thing first, the weekend begins on Friday after closure from either school or work.
i. Take a bath and freshen up, and if you don't have any homework to submit the following week, you should grab something to eat ASAP.
ii. After you return in the evening, prepare dinner or catch something delicious in a restaurant nearby.
iii. It's time to watch your favorite TV show but if you don't have any, you should probably go to bed.
iv. The following morning being a Saturday a whole lot of tasks could be piled up.
To start your Saturday morning, a cup of coffee or tea would be great for the weekend. Do your laundry and wash the dishes then make sure you eat breakfast.
Listen to Great Music.
Music on a weekend is a great deal, how? If you have recently updated your music playlists, listening to cool songs elevates your spirit.
On weekends, relax your mind and enjoy yourself. You can hold a house party with your family and friends or go chill in a club.
Dancing and singing along could be very fun on a weekend.
Have a great weekend message to your colleagues and friends.
Hey John duo we started on Monday and boom it's Friday which is a great day to chill, have a great weekend ahead.

Smiles and kisses from our dearest colleague, I'm wishing you a happy, great, and peaceful weekend ahead.

Hello mark, you've worked yourself out all through the week and the weekend is here, I'm wishing you a great weekend.

Vanessa my darling, what a pleasant surprise to hear about your engagement party this weekend, I will surely be there my dearest. Do have a great weekend.

Congratulations on your promotion Anthony, you surely worked for it, I'm wishing you a wonderful break.

One more thing to remind you, bro, we are partying tonight and it's gonna be lit. Have a great day.

I suppose you must be tired after today's board meetings, I understand you very well so, from me to you I'm hoping you have a great weekend.

In the line of duties there's only one you and you deserve all the weekends to rest and get more strength for the following week.

This weekend, I want us to watch a movie with popcorns and do some catch-ups, we have a lot to talk about.

I heard you traveled to Canada for a vacation? How's it going over there? How's the weather today? Have a great week-end brother.