There can be quite a handful of topics to talk about with a boy, very interesting ones that can keep the conversation going.
Everyone has his or her topics of interest. Most boys love to talk about sports and online gaming or something familiar it just depends.
Some girls love watching movies, which can also be a topic to create a conversation. Tv shows and series, talking about fashion style and the rest.
Now for a girl who is in a new relationship and doesn't know what her boyfriend would love to talk about, there are a few interesting topics for you to talk about with a boy.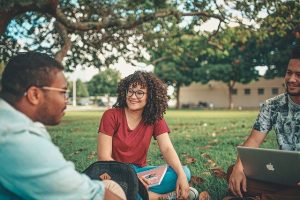 Remember, this list is just among the few you can use until you get to know him better.
Look at the guy you're going out with (dating) or hanging out with, you should see some things you feel he would love to talk about.
Let's say you can't predict, so what do you do? Before I proceed you need to know his friends too. 
But what if he hasn't introduced you to his friends or family? Well, a guy who loves you would want to show you to his friends as his girlfriend.
Nevertheless, I will be talking about 5 topics to talk about with a boy and a few with a girl.
5 Topics to  talk about with a boy include:
1. Football games: 
The percentage of boys who love football is very high. You can simply know if he is the football type by asking him about his favorite football club.
If you know little about sports, you can start a conversation about previous matches. Trust me he would be left stunned to find out you know much about football games.
2. Online Games: 
I have seen girls who dedicate their time to playing online games with the boys.
Let's say you want to hit an interesting conversation, topics shouldn't be an issue. Every guy loves girls who are gamers, there are like the coolest.
3. Campus gossip:
Another interesting topics idea you can talk about with a boy is about the latest happening on campus or school in general.
Let's say you guys don't attend the same school, it would be very interesting to tell him about how things are in your school. 
You guys can equally share similar content about your school and what brings trends in your schools.
Campus gossips are always fun to talk about.
4. The world of entertainment:
Entertainments industries have gone social over time and there's no gist about a celebrity that every internet user doesn't know about.
Celebrities gossips can be one of the chosen topics you decide to talk about with a boy, and the conversation can flow well because you two have ideas of what is being discussed. 
5. Fashion shows: 
Fashion is one of the latest topics of discussion among boys and girls today. A boy would readily pick up a conversation with you regarding fashion.
Many want to learn about the latest dress code for different occasions and it can be a very interesting topic of discussion.
Conclusion
A girl can pick up any interesting topic she feels comfortable talking about with a boy. Remember to always change the topics of conversation if it seems to be getting boring at some point.
There are many topics to talk about with a boy, you just need to find the perfect timing to strike a conversation.