What is Detty December?
Detty December is a period from the first of December when you get to have crazy fun by spending vivaciously.
Youths are most excited to spend money during this period of the year. By partying with friends and clubbing.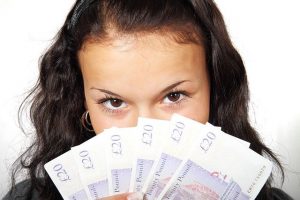 There are a lot of fun places in Imo State / Lagos State where you get to have a fun. From the look of things, I think it's mostly hyped over there. (literally though). 
Things to watch out for during Detty December.
What many don't know is that after spending vivaciously during December, they got to keep something for the coming year.
Trust me Sapa is real and it's during January that those who had made fun [ Detty December] would realize that.
Where to place your hands when kissing.
How long does it take to get over a breakup?
7 Ways successful people spend their free time.
It is very important to spend wisely no matter how much funds you've got in your account.
Advantage of having a detty December.
You get to enjoy life and spend as much as you've got in your account.

People get to see you as a big boy or girl during this period.

There's enough to eat, drink, and even throw away.
How to have a detty December responsibly.
It's a must that if you have the money you must spend during December period but do it wisely.
You can set aside like 100k or 200k for a Christmas treat. Enjoy yourself with family and friends. Make sure there is something to go back to the following year.
No one is stopping you from partying with your friends. You can show people you're a big boy or girl more responsibly.
Hotspots you can visit for a Detty December with friends in Owerri Imo state.
Ibariogba and ibari kitchen.

Full Moon hotel and Bar.

ShopRite Owerri.

Sweeties Restaurant.

The Angels ( Chief Priest Night Club)

Mimi's Place.

Ideal Suits Hotel and Bar.

Orange Room.

Concord Hotel and Bar.

Links Hotel and Bar.
All the above mentioned are places to have fun and have to spend till dawn. Enough to eat and drink, a Detty December to remember.