Here I am going to be mentioning some of the advantages of owning your own business in 2022.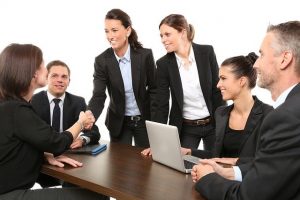 A business is any market share one acquires within time and builds with the necessary funding.
A business could be big, small, or medium.
It all depends on the amount of investment one puts into it.
whichever means one is starting a business, let it be worthwhile.
It is always advisable for young entrepreneurs to invest in lucrative businesses in other to yield more profit and more expansion.
The following are some advantages or benefits you get from owning a business in 2022.
• You Become Your Boss—
Every business owner is self-employed and a boss of their own. On this effect, you get to control the affairs of your entities.
The number of workers you need in the expansion of your organization is solely your decision.
Unlike working for someone, as the business owner, you manage your business resources carefully to enable growth.
• As the boss You Decide How things are done—
As the boss, seeing your business grow to the next level is always your goal.
You choose how things are being taken care of without getting opposed concerning your decisions.
You call the shots, your workers see reasons why things are done differently.
• The reputation of your business is always a great deal to you.
As the boss, your business reputation is your utmost priority.
Most workers don't care whether you are facing a downfall in your business, all they care about is their paycheck.
Sometimes many businesses face critical moments and start reducing workers, as the boss it's left for you to decide who stays or gets laid off.
A business owner has priority and authority over the affairs of everything in the organization.
The business growth is mostly thr dream of a good business minded person. 
Summary.
There are really great advantages you get if you decide you're owning a business premises in 2022.
It could be crypto trading, livestock farm, a store (online and offline) just make sure to own something.
Brands and companies are being established daily because of the benefits of owning one.
As a young man or woman, your little hairdressing or barbing saloon can fetch you a lot of money if you put more effort into it.
There are so many advantages one gets from owning a business premises.
1. You plans for the future
2. You invest more.
3. You get more investors
4. You compete with other people
5. You learn to save money.
6. You spend wisely.
7. Your net worth increases every day.
No matter the size of the business, starting something that speaks of you is highly recommended.
10 years from now you will be glad you took that bold step.